Iran Warns of Consequences of US Violation of JCPOA
September, 16, 2015 - 18:23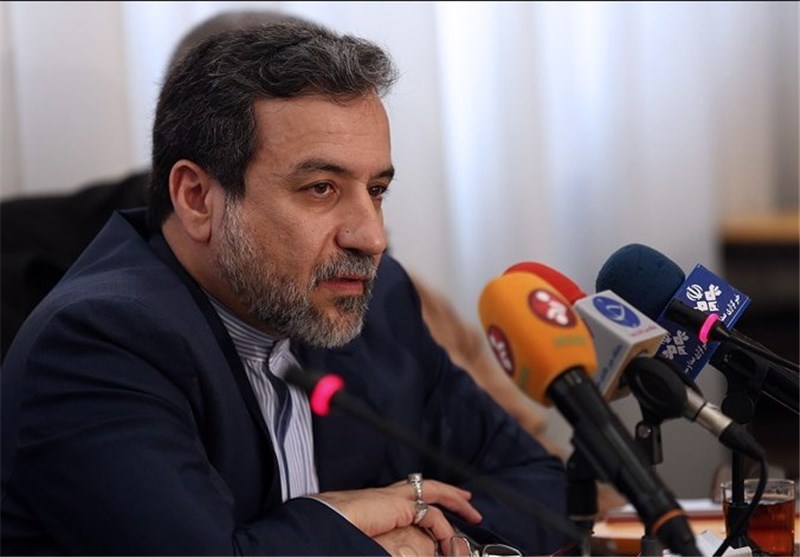 TEHRAN (Tasnim) – Iranian Deputy Foreign Minister for Legal and International Affairs Seyed Abbas Araqchi said Iran would resume its previous activities if the United States violates the JCPOA, the text of a recent nuclear agreement concluded by Tehran and world powers.
Araqchi, who served as a senior member of the Iranian nuclear negotiating team during the 22-month-long talks with world powers, said the United States can breach the Joint Comprehensive Plan of Action if it can afford the consequences.
Any country that breaches the agreement should accept its consequences, Araqchi warned, reiterating that any violation would result in heavy political and international repercussions.
"Commitment to the JCPOA is a two-sided issue. Each side can nullify the JCPOA, but this would result in the other party's exit from the agreement as well" Araqchi told ICANA news agency on Wednesday.
According to the text of the JCPOA, the snapback issue applies to both sides, the Iranian diplomat added.
He also referred to the legal aspect of the JCPOA, and noted that the ratification of the agreement by the United Nations Security Council (UNSC) makes it legally and internationally binding for both sides.
Tehran and the Group 5+1 (Russia, China, the US, Britain, France and Germany) on July 14 reached a conclusion over the text of a comprehensive deal on Tehran's nuclear program.
The 159-page deal has its own opponents and proponents both in Iran and the other countries that are parties to the JCPOA, particularly the US.