France Opens Trade Office in Iran
TEHRAN (Tasnim) – France has opened a business development office in Iran in an attempt to strengthen its economic ties with the Islamic Republic following the July 14 nuclear agreement, media reports said.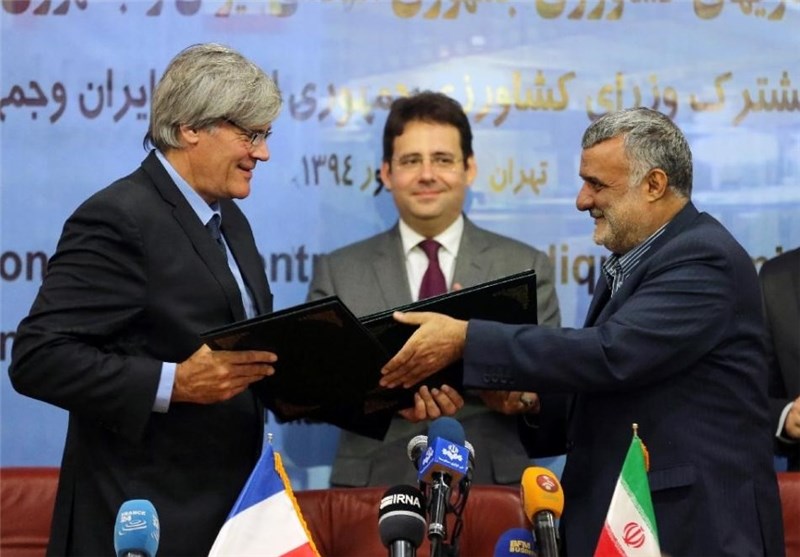 French Agriculture Minister Stephane Le Foll and Minister of State for Foreign Trade Matthias Fekl, who are on an official visit to Iran, inaugurated the "Business France" office during a ceremony in Tehran on Monday, AFP reported.
Le Foll warned that French companies face "fierce competition" from other European and American firms seeking a slice of the Iranian market with its 79 million population.
"What we want is to promote and rely on what already exists, on what must be developed and then also to innovate," the minister said.
Fekl also said the opening of the office in Tehran was "a strong signal of our desire to work in the long-term" with Iran.
Back on July 29, French Foreign Minister Laurent Fabius, upon his arrival in Tehran, announced that a "very important" delegation of French businessmen will pay a visit to Tehran in the near future.
Currently, officials of about 150 French companies are visiting Iran, led by Agriculture Minister Stephane Le Foll and Trade Minister Matthias Fekl who are tagged along by representatives of energy companies Total and Technip and plane manufacturer Airbus.
Tehran and the Group 5+1 (Russia, China, the US, Britain, France and Germany) on July 14 reached a conclusion over the text of a comprehensive 159-page deal on Tehran's nuclear program.
The comprehensive nuclear deal between Iran and the six powers would terminate all nuclear-related sanctions imposed on Iran after coming into force.
Experts believe that Iran's economic growth would rise remarkably after the final nuclear deal takes effect.