Burkina Faso Army Enters Capital to Disarm Coup Leaders
TEHRAN (Tasnim) – Burkina Faso soldiers marched into the capital Ouagadougou without resistance late on Monday as army leaders began surrender talks with the elite presidential guard that staged a coup against the government last week.
September, 22, 2015 - 13:51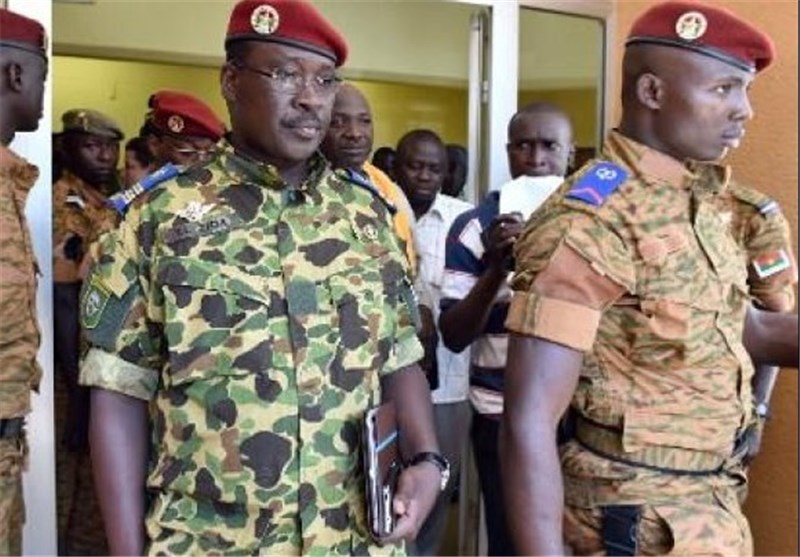 Burkina Faso had been preparing to head to polls on Oct. 11 for a vote aimed at restoring democracy after last year's overthrow of longtime leader Blaise Compaore when the 1,200-member unit took the interim president and several cabinet ministers hostage on Wednesday.
Military convoys from regional centers drove towards the capital Ouagadougou on Monday, cheered along by residents opposed to last week's military coup. Some units entered the city center while others remained on guard at strategic entry points, residents said.
"The RSP (presidential guard) is now negotiating the conditions of its surrender to the head of the army," said a senior military source involved in the operation, referring to talks under way in Ouagadougou's Camp Guillaume Ouedraogo, Reuters reported.
A statement signed by several military chiefs earlier said the regular armed forces were seeking the surrender of the presidential guard, known as the RSP, "without bloodshed".
"We ask them to immediately lay down their arms and go to Camp Sangoule Lamizana," read the statement, referring to a barracks in Ouagadougou. "They and their families will be protected."
In an apparent gesture of appeasement, coup leader General Gilbert Diendere reacted in a statement, saying he would free Prime Minister Yacouba Isaac Zida and pledged to hand power to an interim government.
"We pledge to work for the cohesion of the army (and) present our apologies to the nation and the international community," the former spy chief said on state television on Monday evening.
In what may have been a foiled plot to whisk Diendere out of the country, Burkina Faso's main airport denied a Togolese airplane permission to land, a control tower official said.
"HOMELAND OR DEATH!"
Soldiers from the presidential guard were largely absent from Ouagadougou's streets for the first time since Wednesday's coup, and as night fell hundreds of people defied a nighttime curfew put in place by the coup leaders last week.
It was not immediately clear where Diendere was late on Monday. But rumors that he was preparing to step down at the residence of the Mogo Naaba, the traditional leader of the Mossi people, attracted a jubilant crowd of at least a thousand people onto the street outside.
"The homeland or death! We will be victorious!" they chanted.
Interim President Michel Kafando, who was taken hostage in the coup and then placed under house arrest, sought protection in the French ambassador's residence in the capital on Monday.