US Messes Things Up, Stirs Trouble: IRGC Commander
TEHRAN (Tasnim) – Insecurity has been the only outcome of US interference in other countries, the Islamic Revolution Guards Corps (IRGC) Navy commander said, adding that Washington only causes trouble in any issue it begins to intervene.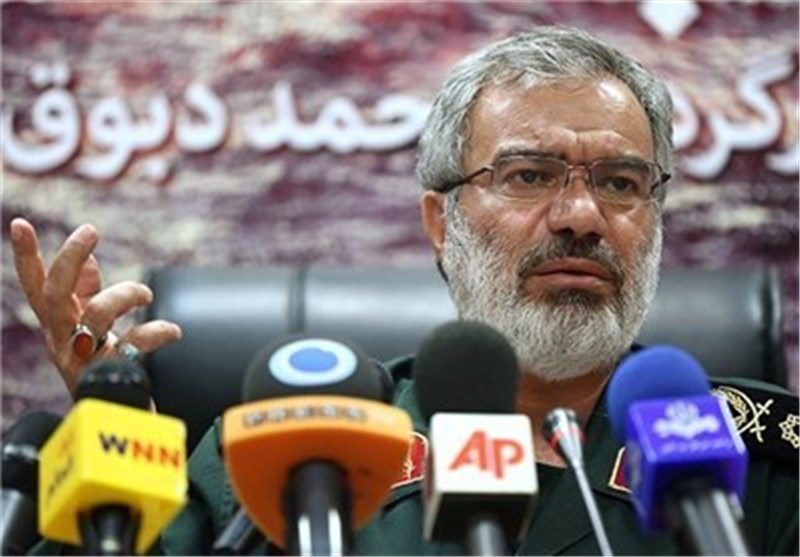 "Over the past 15 years, each measure the US has taken has led to one of these two outcomes: either failure or creation of insecurity," Rear Admiral Ali Fadavi told reporters in Tehran on Tuesday.
He noted that the Americans have suffered defeats in Iraq, Afghanistan, Syria, Lebanon and Palestine.
According to the commander, US interference in the Persian Gulf has escalated insecurity in the region 9 times.
"By getting involved in any subject, such as terrorism, security and energy, the Americans not only do not fix it, but cause damages instead," Fadavi added.
The miseries that the US brings in the regional countries will ultimately lead to the misery of its own nation, he pointed out.
Independent estimates have put the number of casualties in Iraq following the 2003 US invasion of the Arab country at 500,000.
The PLOS Medicine Survey says approximately 500,000 deaths occurred in Iraq as direct or indirect result of the US war from March 2003 to June 2011.
In Afghanistan, the United Nations' reports indicate that narcotics production and drug smuggling in the country have increased dramatically after the US-led invasion in 2001.
Since 2001, the opium cultivation increased over 4,400% across Afghanistan. Under the US-led NATO forces, Afghanistan became the world's largest opium producer.