Iran's DM: Saudi Mismanagement, Imprudence behind Mina Tragedy
TEHRAN (Tasnim) – Iranian Defense Minister Brigadier General Hossein Dehqan on Sunday referred to the imprudence and mismanagement of Saudi authorities as the main causes of a recent crush outside the holy city of Mecca, Saudi Arabia, in which hundreds of Hajj pilgrims lost their lives.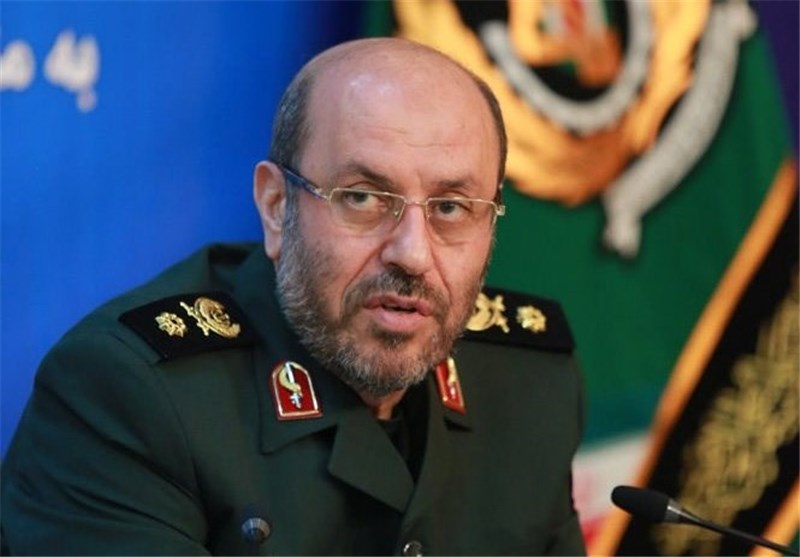 The Saudi rulers' mismanagement and imprudence are behind the tragic incident in Mina which brought pain to the hearts of the Islamic Ummah (community), Brigadier General Hossein Dehqan said in response to a condolence message by Lebanon's Defense Minister Samir Moqbel following the deadly crush.
"This tragic disaster, along with Saudi rulers' inhumane crimes against the oppressed and defenseless people of Yemen, reminds one of the Zionist regime's cruel atrocities in Lebanon and Palestine," he said.
The Iranian defense minister further stressed that the Saudi crimes set the alarm bells ringing for the Islamic countries, adding that they need to put an end to the crimes vigilantly and tactfully.
He further called on Muslim countries to follow up on the tragedy and form a fact-finding commission to prevent the repetition of such tragedies in the future.
464 Iranians were among over 4700 pilgrims who lost their lives in the disaster in Mina when performing religious rites.
The repatriation of the bodies of Iranian victims started on Saturday.
It came a few days after Supreme Leader of the Islamic Revolution Ayatollah Seyed Ali Khamenei sent a clear message to the Saudi government.
Addressing a military ceremony on Wednesday, Imam Khamenei warned Riyadh that the slightest disrespect for the Iranian pilgrims or its failure to repatriate the bodies of victims will draw Iran's "severe and tough reaction".
The Islamic Republic of Iran has had respect for fraternity in the Islamic world up to now, showing self-restraint and Islamic politeness, Imam Khamenei noted.