Abduction of Iran's Ex-Lebanon Envoy Mere Speculation: Deputy FM
TEHRAN (Tasnim) – Iranian Deputy Foreign Minister for Consular and Expatriates' Affairs Hassan Qashqavi dismissed as "speculations" the reports on the abduction of former Iranian ambassador to Lebanon during this year's Hajj pilgrimage in Saudi Arabia.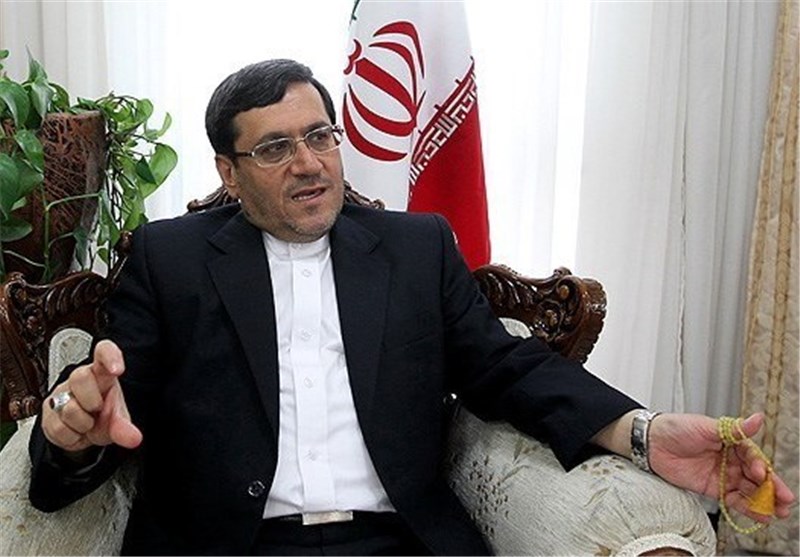 Ghazanfar Roknabadi, who served as Iran's ambassador to Beirut from 2010 to 2014, remains unaccounted for following the recent huge crush of people in Mina, Saudi Arabia, which killed hundreds of Hajj pilgrims last week.
Certain media reports are raising the claim that the ex-envoy has been kidnapped and transferred to Israel.
"These are mere speculations, but the claim cannot be categorically denied or confirmed," Qashqavi said on Monday.
The Iranian official at the same time referred to certain pieces of evidence that may reject the abduction hypothesis, saying, "Given the time, location, and the situation as well as the comments made by Roknabadi's companions before the missing, the abduction is probably rejected."
He further noted that the pilgrims who have remained unaccounted for may be among the victims or wounded people in Saudi hospitals.
"It is even possible that some pilgrims are under arrest," he speculated.
Qashqavi, however, vowed that the foreign ministry is "seriously pursuing" the fate of Roknabadi, who is a well-known figure in the Middle East.
According to Iranian officials, over 4700 pilgrims including 464 Iranians died in a crush in Mina, outside the holy city of Mecca on September 24, when performing religious rites. The incident marked the worst Hajj disaster in 25 years.