Iran Keen to Broaden Ties with Germany: President Rouhani
TEHRAN (Tasnim) – Iranian President Hassan Rouhani congratulated the German nation and government on the National Day, and hoped for the expansion of Tehran-Berlin relations in the "new circumstances".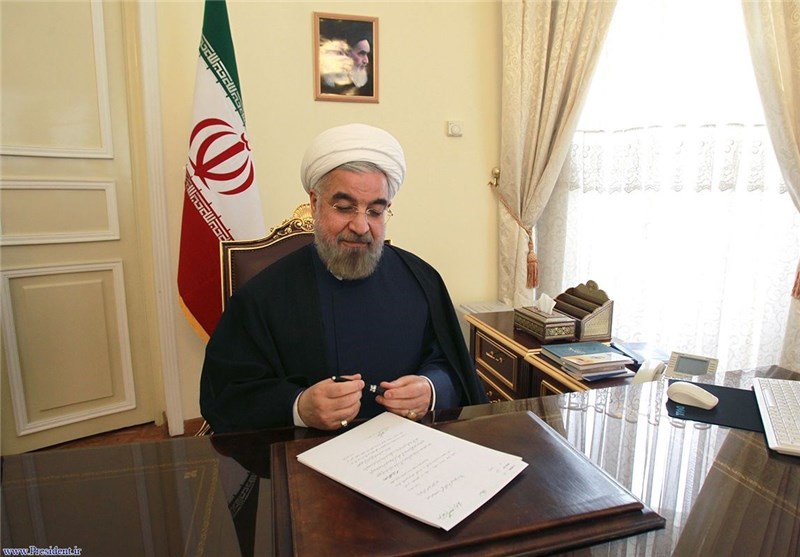 In a congratulatory message to his German counterpart Joachim Gauck on Monday, President Rouhani hailed the long-standing friendship between the two countries.
Highlighting the history of bilateral ties and the new circumstances, the Iranian president expressed the hope that Tehran-Berlin relations would be enhanced and their mutual cooperation would be promoted in all fields.
The Day of German Unity is the national day of Germany, celebrated on October 3 as a public holiday. It commemorates the anniversary of German reunification in 1990.
Germany was one of the six nation, known as the Group 5+1 (Russia, China, the US, Britain, France and Germany), that finalized a comprehensive nuclear deal with Iran in July.
The Joint Comprehensive Plan of Action (JCPOA), which will terminate all nuclear-related sanctions against Iran after taking effect, has increased international enthusiasm for closer ties with Tehran.