Saudi Arabia Responsible for All Chaos in Region: Nasrallah
TEHRAN (Tasnim) – Seyyed Hassan Nasrallah, the secretary general of the Lebanese resistance movement, held Saudi Arabia responsible for all chaos in the region, in remarks published by Al-Akhbar newspaper.
October, 07, 2015 - 17:08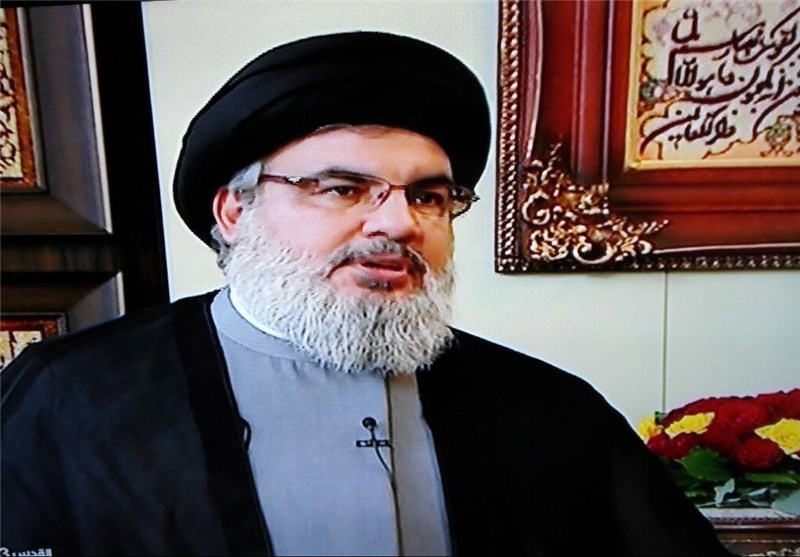 Nasrallah lashed out at Riyadh blaming it for serving US interests in the region, The Lebanese Daily Start newspaper reported.
"It has always been hiding but now after it was exposed and bankrupt it is openly doing that," Nasrallah added.
The Hezbollah secretary-general also blamed Saudis for the rise of ISIL and Al-Qaeda in Yemen, warning that the two extremist groups will later turn on Riyadh.
"Today it is blind and doesn't even care if it harms itself."
Nasrallah also discussed the devastating war fought between Hezbollah and Israel in July 2006, in which around 160 Israelis, most of them troops fighting Hezbollah inside Lebanon, were killed, while 1,200 people in Lebanon, mostly civilians, were killed in Israeli strikes.
"The existential danger in the region is the Wahabi, which is trying to expand across the world," Nasrallah explained, underlining the importance of "Islamic unity."
"Takfiris and Wahabis are not the Sunnis, but they are a small part of the Muslim nation."
Turning to the conflict in Syria, Nasrallah said that "there is a chance to fortify victories and break the scheme that is plotted in the region."
"The danger still exists but we are working on driving it away," the Hezbollah leader highlighted, emphasizing that the "upcoming stage will witness triumph."
Hezbollah has joined efforts by the Syrian army intended to root out the deadly violence by extremist factions fighting against President Bashar Assad since the conflict in the neighboring country began in 2011.
On the crises in Lebanon, Nasrallah voiced skepticism over any breakthrough "because they (rivals) are waiting for the regional [developments] to settle their options, despite the fact that they are capable of making their own decisions."