President Condoles Martyrdom of Iranian General in Syria
October, 09, 2015 - 14:58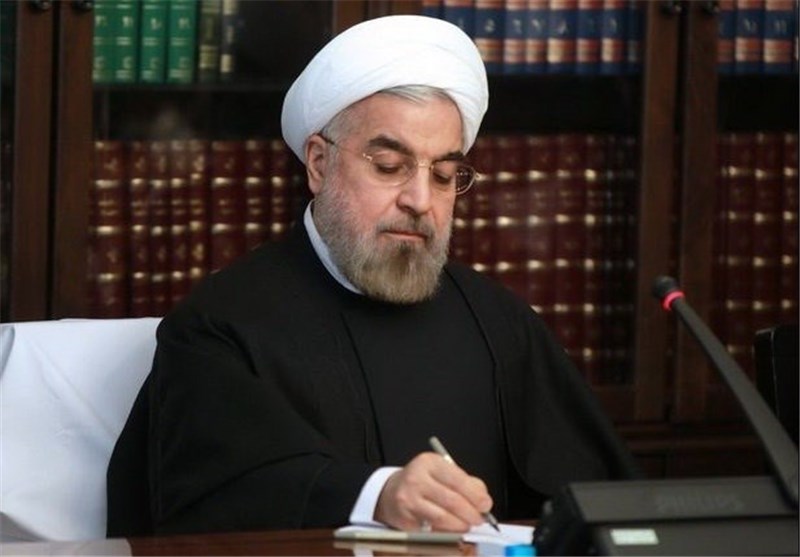 TEHRAN (Tasnim) – Iranian President Hassan Rouhani offered his condolences on the martyrdom of Brigadier General Hossein Hamedani, a commander of the Islamic Revolution Guards Corps (IRGC) who was killed by the ISIL terrorists while in an advisory mission in Syria on Thursday.
In a message on Friday, President Rouhani described the passing away of Brigadier General Hamedani as a big loss, and applauded the senior commander for his bravery in protecting the holy Islamic sites and strengthening of the Islamic resistance front in Syria during his advisory mission.
The president also extended condolences to Supreme Leader of the Islamic Revolution Ayatollah Seyed Ali Khamenei, the Armed Forces, particularly the IRGC forces, and to all Iranians.
In separate messages, Parliament Spaker Ali Larijani, Foreign Minister Mohammad Javad Zarif, Secretary of the Supreme National Security Council (SNSC) Ali Shamkhani and Deputy Foreign Minister for Arab and African Affairs Hossein Amir Abdollahian also expressed condolences over Brigadier General Hamedani's death.
The general was martyred Thursday evening by the ISIL terrorists on the outskirts of the Syrian city of Aleppo.
A one-time commander during the 8-year Iraqi imposed war on Iran in the 1980s, Brigadier General Hamedani was a senior military advisor that played a "decisive role in the protection of the holy shrine of Sayyida Zeinab (AS)" against terrorist attacks, the IRGC said in a statement.
The shrine of Sayyida Zeinab, a sister of the third Shiite Imam (AS), is located in Damascus.
The IRGC statement also highlighted Brigadier General Hamedani's role in strengthening the Islamic resistance front in the fight on terrorists in Syria.