Poland Eager to Boost Economic Ties with Iran
October, 10, 2015 - 15:37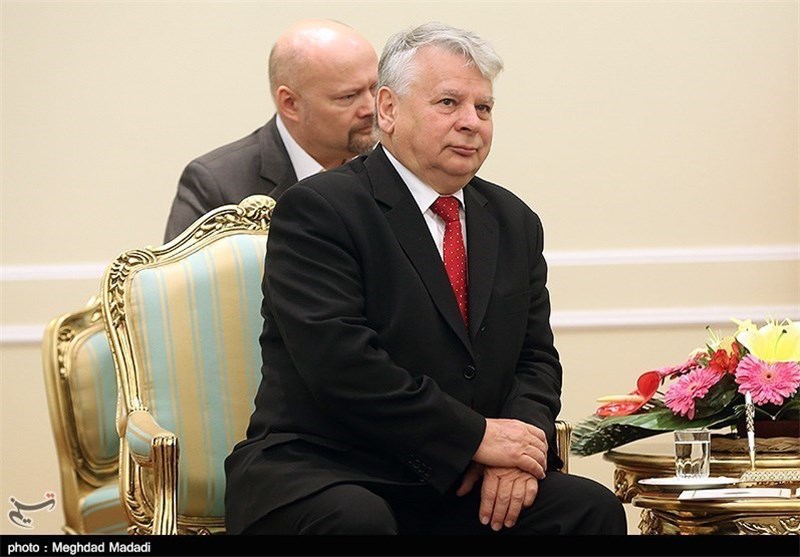 TEHRAN (Tasnim) – Chairman of Poland's Senate Bogdan Borusewicz voiced his country's willingness to promote economic cooperation with Iran.
Speaking at a joint press conference with Iranian Parliament Speaker Ali Larijani in Tehran on Saturday, Borusewicz said Poland is keen to strengthen economic ties with Iran.
He said the plans for closer trade ties between Tehran and Warsaw are set against a backdrop of ample opportunities for economic partnership.
Borusewicz also highlighted the significance of parliamentary diplomacy for the expansion of bilateral relations, saying he has invited the Iranian speaker to pay an official visit to Poland.
Elsewhere in his remarks, the Polish senator warned against the growing threat posed by the ISIL terrorists.
He stressed that finding a solution to the crises in Syria and Iraq is a responsibility that all regional countries need to shoulder.
Pointing to the massive exodus of refugees from Syria and Iraq as a result of war and their influx into Europe, Borusewicz said Poland is going to host thousands of those migrants.
More than four million people, mostly women and children, have fled Syria since the start of an armed conflict in March 2011.
It is one of the largest refugee exoduses in recent history. Neighboring countries have borne the brunt of the refugee crisis. The exodus accelerated dramatically in 2013, as conditions in Syria deteriorated.
A further 7.6 million Syrians have been internally displaced within the country, bringing the total number forced to flee their homes to more than 11 million - half the country's pre-crisis population.
A huge number of refugees from Syria, Iraq and African countries have also flocked into Europe, mainly through Turkey, Greece and Italy.
Meanwhile, the EU has launched a migrant relocation scheme. Some EU member states object to the scheme.
Under the EU's plan, 120,000 refugees will be redistributed from Italy and Greece to other European countries. The Czech Republic, Hungary, Romania and Slovakia object, urging the EU instead to reinforce the bloc's external borders.