Iran's Araqchi: Oct. 19, Probably JCPOA Adoption Day
October, 12, 2015 - 11:56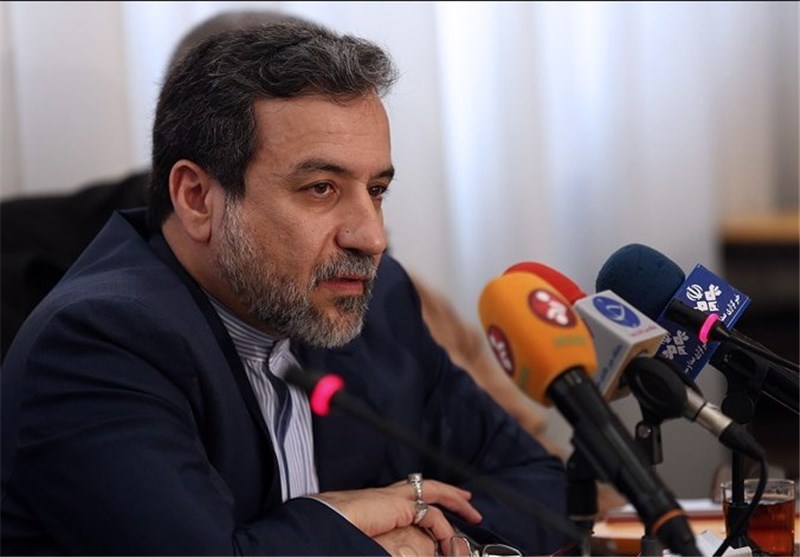 TEHRAN (Tasnim) – Iranian Deputy Foreign Minister Abbas Araqchi said the Joint Comprehensive Plan of Action (JCPOA), a lasting nuclear deal between Tehran and world powers, will presumably be officially adopted on October 19.
Speaking in an academic ceremony in Tehran on Sunday, Araqchi said the next Monday, October 19, will be probably announced as the "adoption day" of the JCPOA, and the subsequent stages of implementation of the accord will begin afterwards.
He also expressed the hope that the Iranian parliament would soon ratify details of a plan on the country's "proportional measures" in implementation of the JCPOA.
The lawmaker on Sunday passed generalities of the plan.
If approved, it will oblige the administration to start honoring commitments under a nuclear deal with the Group 5+1 (Russia, China, the US, Britain, France and Germany) commensurate with the other side's measures.
Iran and the Group 5+1 (also known as the P5+1 or E3+3) on July 14 reached a conclusion on a 159-page nuclear agreement that would terminate all sanctions imposed on Tehran over its nuclear energy program after coming into force.
Afterwards, the 15-memebr United Nations Security Council passed a resolution that endorsed the JCPOA.
According to the UNSC Resolution 2231, all previous UNSC sanctions imposed on Iran over its nuclear program will be terminated when the JCPOA takes effect.
The JCPOA, however, has been formulated in a phased process.
July 14 was indeed the day of finalization of drafting the text of the agreement.
The second stage, dubbed the adoption day, is when the parties officially announce that the accord has been struck.
Araqchi had announced earlier that following the adoption day, the European Union and the US congress will pass laws to terminate the unilateral sanctions imposed on Iran. But those laws will not come into force until the International Atomic Energy Agency (IAEA) would verify Iran's undertakings.
"There is time gap for carrying out the deal, and to settle that problem, the EU and the US will terminate the sanctions, but this will not take effect until Iran honors its commitments," Araqchi had announced on July 16.
"Following those stages, which will take four to six more months, the implementation day will come. The whole nuclear-related economic and financial sanctions will be lifted at the very day of (implementation of) the deal," he had announced.