Iraqi Troops Fully Retake Baiji from ISIL
October, 20, 2015 - 15:09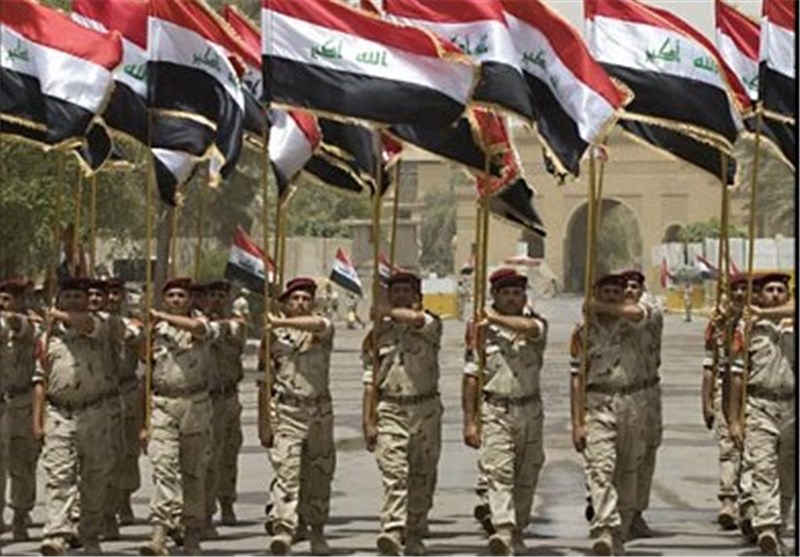 TEHRAN (Tasnim) – The Iraqi army along with volunteer forces have managed to fully liberate the strategic northern city of Baiji from the control of the ISIL Takfiri terrorists, media reports said.
According to a report by Arabic news channel Al-Sumaria, the Iraqi army issued a statement on Tuesday announcing the full liberation of the strategic city from the grip of the Takfiri militants.
The statement added that all remnants of the terrorist group have been flushed out of the area by the country's Popular Mobilization units, including members of Imam Ali battalions.
It further added that the forces of Imam Ali battalions are pushing ahead with their counter-terror military operations in the area and have so far made major gains in their fight against the Takfiri terrorists operating in the Arab country.
Back on October 14, the Iraqi army and volunteer fighters launched a major offensive to retake the city.
Baiji is near the country's largest oil refinery and is only 150 km (90 miles) away from Mosul, Iraq's second largest city which fell to ISIL in June 2014.
The city has since changed hands several times in fierce clashes.
Over the past three weeks, units of the Iraqi army, backed by popular forces, have been making advances in various fronts, including Ramadi, a city located 100 kilometers west of the capital Baghdad.