Russia-US Hold Key Syria Talks ahead of Saudi, Turkey Meet
TEHRAN (Tasnim) – Russia's Foreign Minister Sergei Lavrov held talks on the war in Syria with US counterpart John Kerry on Friday after Moscow began bombing campaign against terrorist groups in Syria.
October, 23, 2015 - 16:57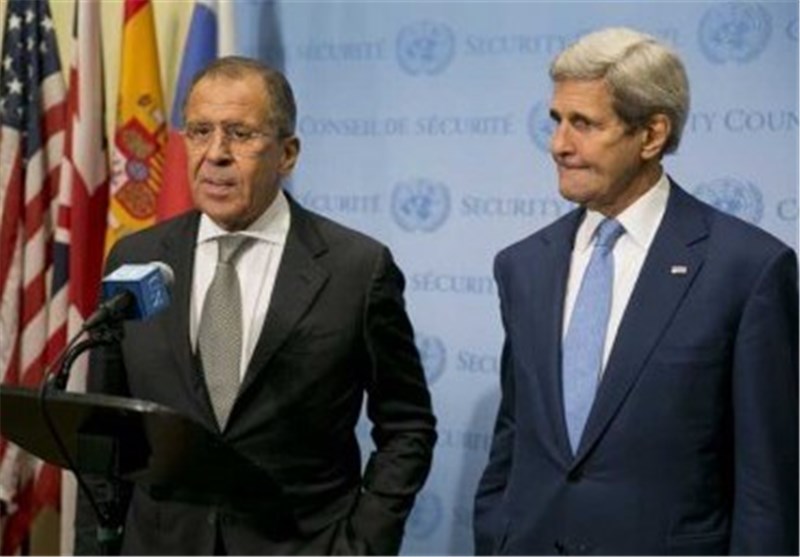 Lavrov shook hands with Kerry as they sat down at a Vienna hotel for a crunch meeting that will then see the duo joined by Saudi Foreign Minister Adel al-Jubeir and Turkey's Feridun Sinirlioglu, AFP reported.
Washington, Riyadh and Ankara - which all back militant groups battling against Syrian President Bashar al-Assad - are looking to sound out Lavrov after the Syrian president made a surprise visit to Moscow to meet President Vladimir Putin this week.
Washington and its regional allies have long insisted President Assad has to go for there to be any chance of a political solution to the fighting , but Moscow says it must first help him defeat ISIL and other terrorists before talks can start on any reforms.
"The aim of the US is to get rid of Assad, probably that is so, our aim is to defeat terrorism, to battle terror, and to help President Assad claim victory over terror," Putin said on Thursday in the Black Sea resort of Sochi.
"In this way, we can then create the conditions for the start and, I hope the successful reaching of a conclusion, of the political process to find a settlement."
However, analysts say some Assad opponents appear to be softening their line and conceding that he could remain in power temporarily.