Iranian Commander Calls Mina Tragedy Early Sign of Saudi Regime's Collapse
TEHRAN (Tasnim) – The commander of the Iranian Army Ground Force slammed Riyadh for failing to ensure the security of pilgrims during this year's Hajj season and said the Al Saud regime's imprudence is an early sign of its fall.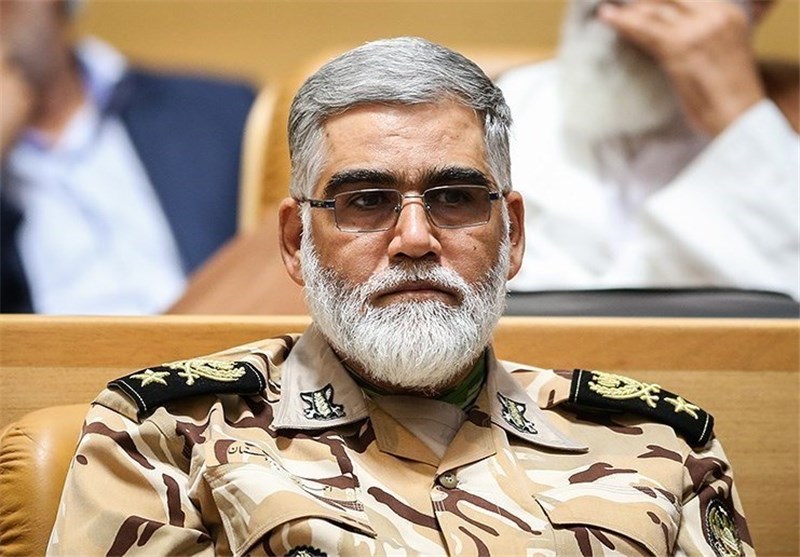 Speaking in a Sunday meeting with the family of a staffer of the Iranian Army Ground Force, who lost his life in the deadly crush of people in Mina, Brigadier General Ahmad Reza Pourdastan voiced deep condolences to the family and described the incident as "bitter and traumatic".
"Shedding the blood of thousands of Muslims in Mina implies the imprudence and ineptitude of Al Saud rulers," he noted.
The commander added that the martyrdom of Muslims and other recent developments in Saudi Arabia have revealed the signs of the kingdom's collapse.
At least 7,500 pilgrims were killed in the crush in Mina on September 24 when performing religious rites.
Meatime, the Iranian Hajj and Pilgrimage Organization has put the final number of Iranian pilgrims killed in the disaster at 464.
The incident came nearly two weeks after tens of Hajj pilgrims were killed in another tragic incident in Mecca.
On September 11, a massive construction crane crashed into Mecca's Grand Mosque in stormy weather, killing at least 107 people, including 11 Iranians, and injuring 201 others.
Saudi authorities have come under fire for their inability to ensure the safety of hundreds of thousands of pilgrims who converge on Mecca every year.