Iran Attaches Great Importance to Security in Muslim World: Zarif
TEHRAN (Tasnim) – Iranian Foreign Minister Mohammad Javad Zarif on Thursday reaffirmed Tehran's resolve to have close relations with all its neighbors and Muslim world countries.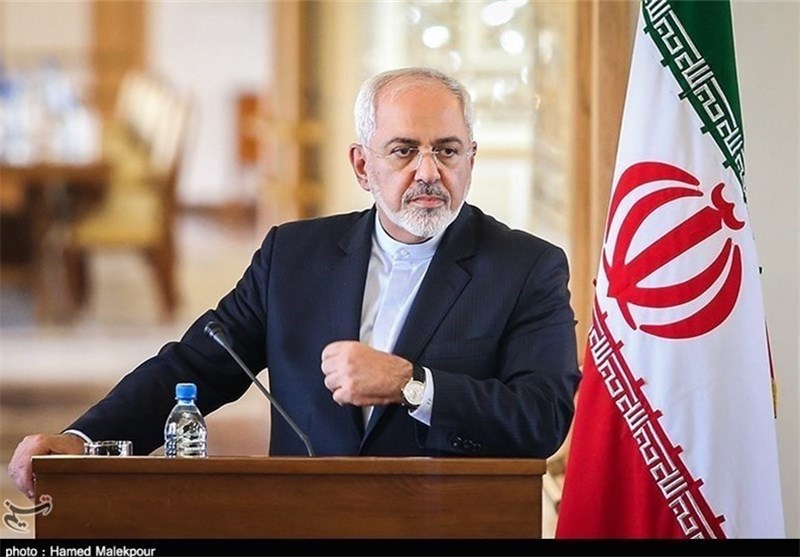 Iran's neighbors are top on the country's foreign policy agenda, Zarif reiterated, speaking to reporters in the Iranian holy city of Qom.
"Apart from the trips I made for the nuclear negotiations, most of my trips have been made to Islamic countries and regional states," the Iranian minister noted.
"This is because the security of the Muslim world is of particular significance to our country," Zarif explained.
He further said that Iran has mutual interests with Islamic countries and that is why Tehran's priority in its foreign policy is forging close ties with Muslim nations.
Zarif also referred in this regard to a recent meeting of Iranian ambassadors and envoys with the Supreme Leader of the Islamic Revolution Ayatollah Seyed Ali Khamenei earlier this month, during which the Leader elaborated on the continuous development of relations with neighbors as well as Muslim and African countries as requirements of the country's foreign policy.
Iranian President Hassan Rouhani has also on many occasions stressed that the first priority for Iran following the recent nuclear deal finalized by Tehran and world powers is strengthening ties with the neighboring and Muslim countries.