Iran's FM Personally Attends Syria Talks in Vienna
TEHRAN (Tasnim) – Iranian Foreign Minister Mohammad Javad Zarif on Saturday left Tehran for the Austrian capital of Vienna to attend the talks scheduled to be held later in the day on the ongoing crisis in Syria.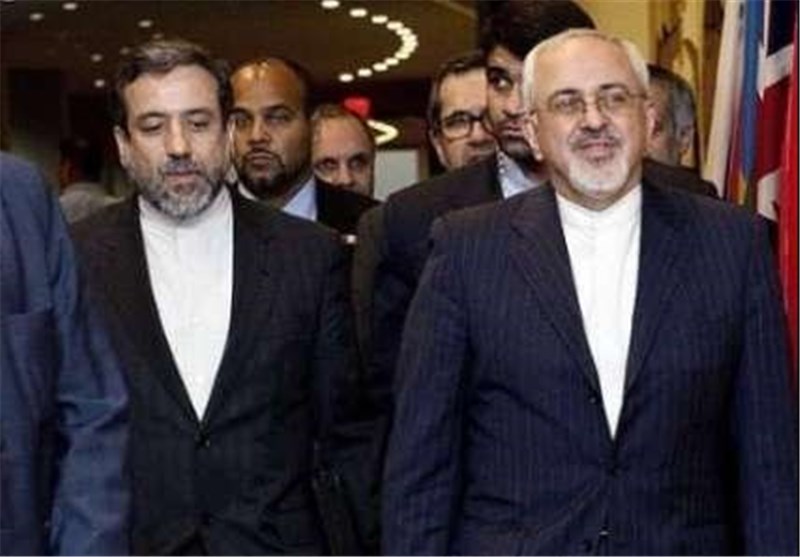 Zarif will visit the European capital to take part in the second round of meetings on the war-hit Syria is planned to be held in Vienna today. Senior diplomats from a number of influential countries, including Iran, the US, and Russia, as well as envoys from the United Nations (UN) and the European Union (EU) will attend the talks.
In his trip to Vienna, Iran's foreign minister is accompanied by his deputy for legal and international affairs, Seyed Abbas Araqchi.
Zarif's decision to personally attend the Vienna talks came as the foreign ministry had earlier announced that Deputy Foreign Minister Hossein Amir Abdollahian, who arrived in Vienna on Friday night, will represent the country in the talks.
The Iranian minister had decided to accompany President Hassan Rouhani in his planned trips to Italy and France, but Rouhani's European tour was cancelled today, and thus Zarif departed for Vienna to partake the international consultations on ending the Syrian civil war.
After coordination with the European sides, it was agreed that the Iranian president's trip to the European countries be postponed to "a more appropriate time" in the future, Zarif said before leaving Tehran for Vienna.
The decision came after a string of terrorist attacks in Paris on Friday evening.
Late on Friday, a string of coordinated attacks in and around the French capital left at least 127 people dead and some 200 others injured, as a state of emergency is declared in the European country shaken by the horrific attacks.