2 Airlines to Start Operation in Iran with Airbus, Boeing Planes
TEHRAN (Tasnim) – Two newly established Iranian airlines are going to start operating domestic and international flights with the Airbus and Boeing aircraft they have purchased recently.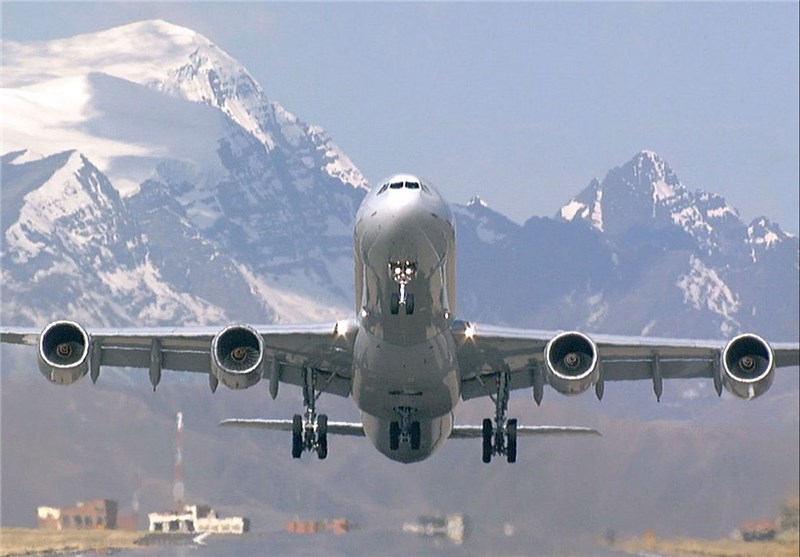 One of the new airlines has bought 9 Boeing planes, two of which have arrived in the country. With another three aircraft set to come on stream within the next few weeks, the airline is expected to officially start work in late December.
The second airline, named Tehran Air, is expected to operate flights with 11 Airbus planes in March 2016.
Tehran Air's fleet includes four Airbus A340's and seven Airbus A321's.
Head of the new airline, Mohammad Ali Ilkhani, had told Tasnim earlier that the A340's have been manufactured in 2007 or later, while the A321's are all less than 15 years old.
Back in October, Iran's Minister of Road and Urban Development Abbas Akhoundi had unveiled plans for adding 500 new passenger planes to the country's air fleet in the next 10 years.
He said the first step to buy the planes will be taken soon after the implementation of Iran's nuclear deal with world powers.
Experts believe that airplane sales to Iran will jump dramatically after the final nuclear deal comes into force, opening a significant opportunity for Western plane manufacturers.
Boeing Co. has said it saw a chance to sell planes to renew Iran's fleet of airliners, which are 23 years old on average, according to Ascend Flightglobal, a UK consultancy.
Western industry officials estimate that Iran, a country of 80 million people, will need 400 aircraft worth up to $20 billion in the next decade.
Iran and the Group 5+1 (Russia, China, the US, Britain, France and Germany) on July 14 reached a conclusion over the text of a comprehensive 159-page deal on Tehran's nuclear energy program.
Once implemented, the Joint Comprehensive Plan of Action (JCPOA) will terminate all nuclear-related sanctions imposed on Iran.