Venezuela Opposition Wins Majority in Legislative Elections
TEHRAN (Tasnim) – Venezuela's opposition won control of the legislature from the ruling Socialists for the first time in 16 years, giving them a long-sought platform to challenge President Nicolas Maduro.
December, 07, 2015 - 10:38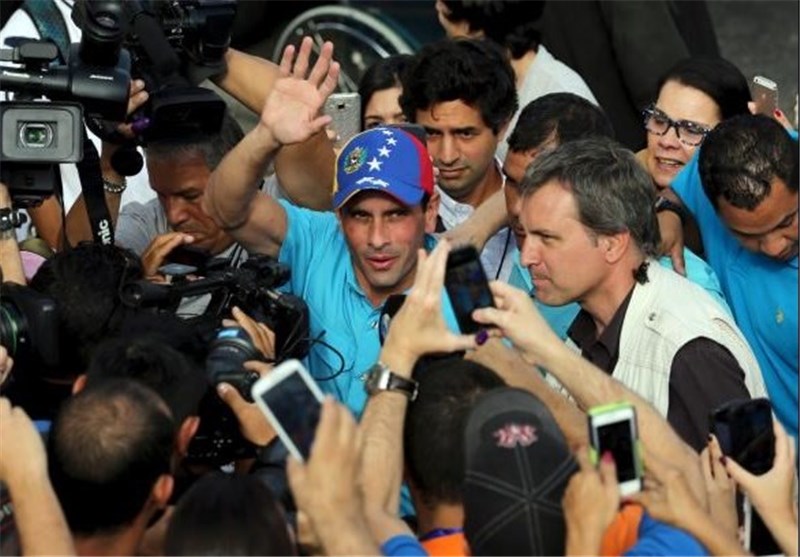 Election board head Tibisay Lucena said late Sunday the opposition Democratic Unity coalition won 99 seats to the Socialists' 46 in the 167-national National Assembly with some districts still to be counted.
When she finished speaking, fireworks went off in pro-opposition districts of Caracas.
Maduro, 53, quickly acknowledged the defeat, the worst for the ruling "Chavismo" movement since its founder Hugo Chavez took power in the South American OPEC nation in 1999.
"We are here, with morals and ethics, to recognize these adverse results," Maduro said in a speech to the nation, blaming an "economic war" against him for the results, Reuters reported.