Britain's Cameron to Drop Demand in EU Vote Talks: Reports
TEHRAN (Tasnim) – British Prime Minister David Cameron is prepared to drop a key demand in order to strike a deal on renegotiating Britain's membership of the European Union, several newspapers reported Sunday.
December, 13, 2015 - 16:04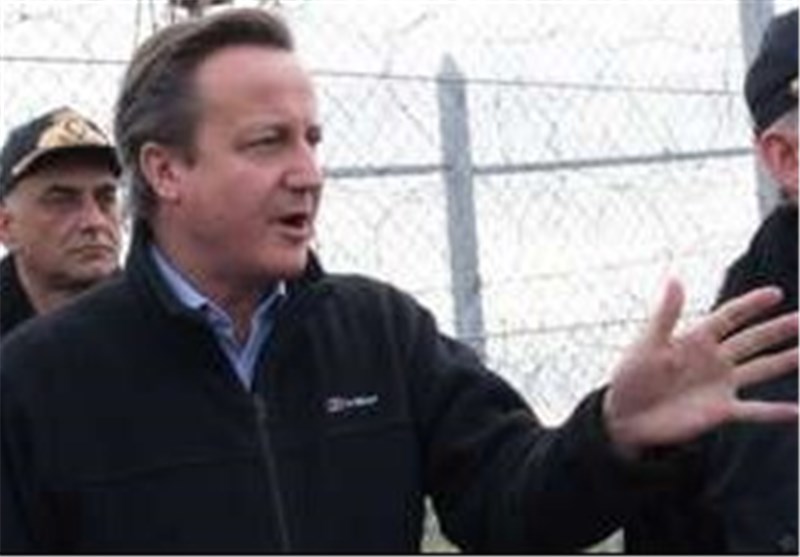 London had sought to limit access to state benefits for migrants from within the EU, but that demand could be set aside if other ways of limiting migration were agreed instead, the Telegraph, Times and Independent reported, citing government sources, according to AFP.
The idea, which would have forced EU migrants to wait four years before accessing state benefits in Britain, had been a key point in Cameron's renegotiation of Britain's membership of the 28-member bloc, ahead of a referendum on whether the country should remain in the EU due by the end of 2017.
Dropping the demand would allow for a referendum to be held as soon as July 2016, the Independent reported. EU leaders are due to discuss reforms to Britain's membership in a summit in Brussels this week.
"Levels of migration from the EU to the UK are a major concern for the British people... What matters most is to fix the problems, not the precise form of the arrangements," the Independent quoted a government source as saying.
The Telegraph, meanwhile, cited a senior British official as saying: "The four-year requirement is the basis for the discussions. That is the PM's idea but if there are other ideas that are better he would be willing to accept those."
The prime minister's office did not immediately respond to a request for comment.