Report: Iran Oil Exports to Hit 6-Month High in Dec.
TEHRAN (Tasnim) – Iran is on track to export 1.26 million barrels a day (bpd) of crude in December as anti-Tehran sanctions are expected to be lifted early next year, a report said.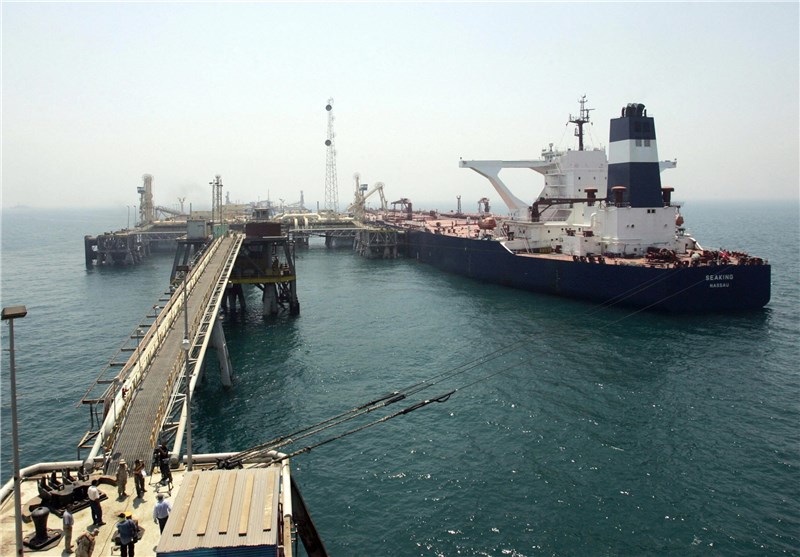 Iran's crude oil exports are set to hit a six-month high in December as buyers ramp up purchases in expectation that sanctions against the country will be lifted soon, according to an industry source, Reuters reported on Monday.
China, the biggest buyer of Iranian crude, will load 460,000 bpd of crude and condensate from the country in December, according to the source.
India is loading 203,000 bpd in December and loaded 139,000 bpd last month. Japan is lifting 188,000 bpd for December, the highest since April, and loaded 177,000 bpd in November, the source added.
South Korea, the other of Iran's four big Asian clients, lifted no crude in November and only 29,000 bpd of condensate, but will load a total of 189,000 bpd of crude and condensate this month.
The source also said that Egypt has made a rare purchase of Iranian crude, lifting 33,000 bpd in November.
Earlier, Iranian Oil Minister Bijan Namdar Zanganeh said the country would ramp up crude oil production by 500,000 bpd as soon as sanctions are lifted in early 2016.
Tehran and the Group 5+1 (Russia, China, the US, Britain, France and Germany) on July 14 reached a conclusion over the text of a comprehensive 159-page deal on Tehran's nuclear program.
The comprehensive nuclear deal between Iran and the six powers would terminate all nuclear-related sanctions imposed on Iran after coming into force, and help the country return to the global market.
Experts believe that Iran's economic growth would rise remarkably after the final nuclear deal takes effect.