Iran's Sitting Volleyball Libero Hajikolaei Aims Paralympic Gold
TEHRAN (Tasnim) - Iran's Ramezan Salehi Hajikolaei, one of the world's best liberos, is aiming to help his team to win gold medal in the Rio 2016.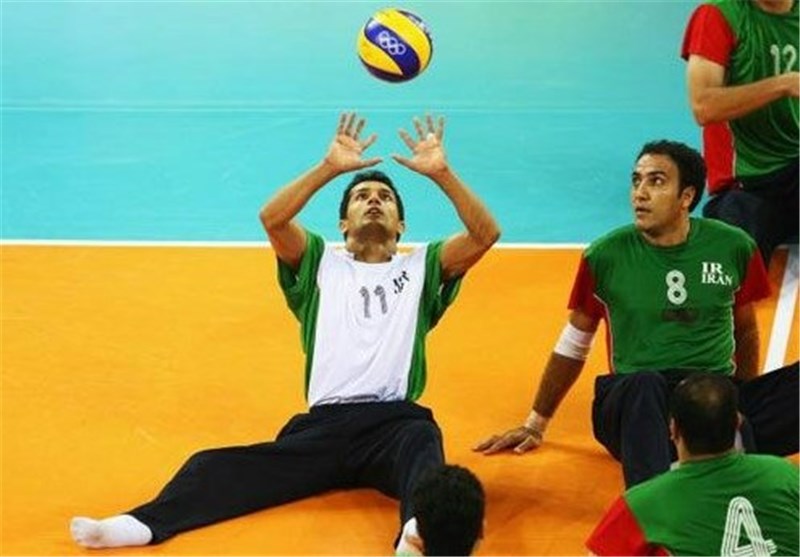 The volleyball player from the Mazandaran Province is one of the sports' most experienced athletes, competing in three Paralympics. He helped Iran win gold from Beijing 2008 and two silver medals from Athens 2004 and London 2012. No doubt, he wants to return to the top of the podium at Rio 2016.
"These days all I think about is to get gold in Paralympics and I will personally try to do my best to beat the glorious London results," Salehi Hajikolaei said.
"I am proud of our team. We have kept our place as the top ranking team. Competing in three Paralympic editions proves our team's endeavour. In London 2012, our team was the ideal team," he told Paralympic.org.
Salehi Hajikolaei was named Best Receiver in London 2012 and Best Defender at the Intercontinental Cup 2012 in Cairo, Egypt.
He helped Iran secure an early qualification spot for the Rio 2016 Paralympic Games at the 2014 World Championships in Poland.
"Compared to before, we technically have made enormous progress," Salehi Hajikolaei said. "I believe that with unity and harmony we can draw the desired results."
"Thanks God, the relationships within team members and with our coach are both friendly and professional, and this can be considered one of the team's big successes," he added.
"Besides my family, my first goal is sport," he said. "I'm just trying to think about to getting the gold in the Paralympics," Salehi Hajikolaei said.