JCPOA Likely to Take Effect in 3 Weeks: Iran's Araqchi
TEHRAN (Tasnim) – The Joint Comprehensive Plan of Action (JCPOA), a lasting nuclear deal between Tehran and the Group 5+1 (Russia, China, the US, Britain, France and Germany), will probably come into force in the next 3 weeks, Iran's Deputy Foreign Minister Abbas Araqchi said on Tuesday.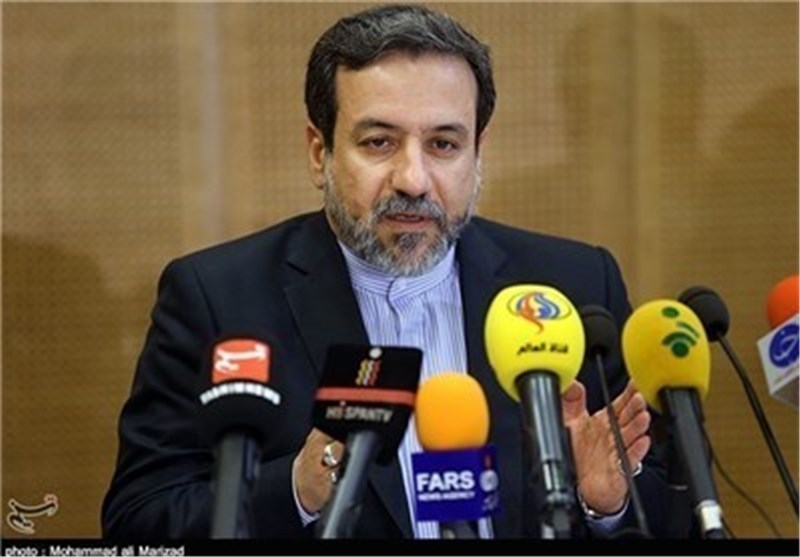 Speaking in an interview with IRIB, Araqchi said the JCPOA implementation will begin after today's special meeting of the IAEA Board of Governors passes a resolution to close a file on the so-called possible military dimensions (PMD) in Tehran's nuclear activities.
Within the span of about three weeks, Iran and the sextet will be finishing the remaining tasks that hinge on closure of the PMD case, Araqchi added.
After completion of the remaining steps, he explained, Iran's Foreign Minister Mohammad Javad Zarif and European Union Foreign Policy Chief Federica Mogherini will issue a joint statement to officially declare the start of "implementation day", meaning that the JCPOA will take effect and all anti-Iran sanctions will be practically lifted afterwards.
He also noted that following the closure of the so-called PMD case, the IAEA will no more have any duty to talk about Iran's nuclear activities in the past, but will be responsible to only oversee the implementation of the JCPOA and report on it.
The IAEA Board of Governors has convened in Vienna to decide on a resolution that the Group 5+1 (also known as the P5+1 or E3+3) has proposed to close the PMD file.
The UN nuclear watchdog has been given the role of verifying Iran's commitments under the JCPOA.