Russia Says Turkey Should Pay Compensation for Downed Military Jet
December, 16, 2015 - 16:03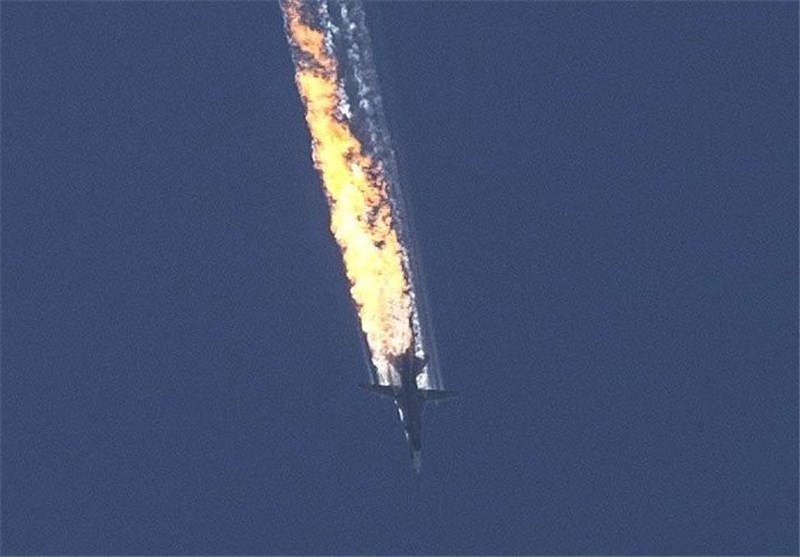 TEHRAN (Tasnim) - Russian Deputy Foreign Minister Alexei Meshkov said Wednesday that Turkey should pay for the downed Russian Su-24 military aircraft and provide guarantees that a similar incident will not happen again in the future.
"Instead of continuing to deny their responsibility for the incident and denigrate Russia's legitimate actions in Syria, they should at least do what is provided by international legal standards: apologize, pay for the damages and provide guarantees that this will not happen again in the future," Meshkov told RIA Novosti.
"The current line maintained by Turkish authorities does not allow for positive forecasts, both in terms of their complete unwillingness to acknowledge the responsibility for an unprovoked attack on a Russian Su-24, as well as in terms of getting rid of double standards in the fight against international terrorism," Meshkov said.
According to the deputy minister, it is clear that relations between the two countries will not be the same as in the past, "at least on the level that was reached in recent years."
Alexei Meshkov stated that NATO's stance on Turkey's downing of a Russian Su-24 military aircraft is based solely on a template of allied solidarity, and Moscow hopes the alliance will see the risks of such shortsighted policies.
"NATO's position on the Turkish Air Force's downing of a Russian attack aircraft in Syrian airspace was from the very beginning based on a template of their notorious alliance solidarity, which again prevailed over objectivity and common sense," Meshkov said.
"We would like to hope that the NATO leadership will fully realize the risks and negative consequences of such a shortsighted and purely conjunctural policy," he added.