Iran Warns US of Decision to Seize Assets
TEHRAN (Tasnim) – Iran's Foreign Ministry spokesman warned of any move to confiscate the country's assets in the US banks under "invalid and unlawful" court rulings, stressing that the US administration will be accountable for that possible decision and will have to pay compensation.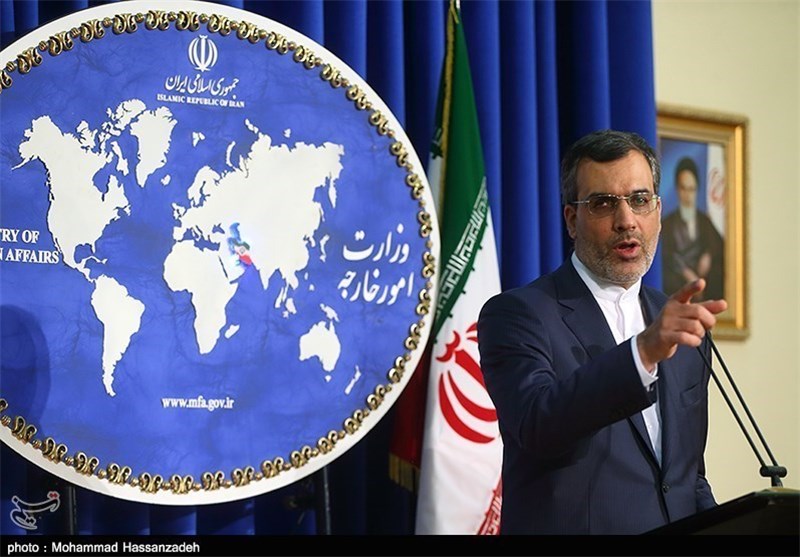 "If the assets belonging to the Islamic Republic of Iran, its organizations and nationals are seized, the US administration will be responsible to make up for the losses and pay compensation," Hossein Jaberi Ansari said on Thursday.
He made the comments in reaction to reports that the US Supreme Court is considering a case to confiscate the Iranian Central Bank's assets in the US to pay the American victims of terrorist attacks allegedly linked to the Iranian government.
The US House of Representatives is now weighing in on a pending case that accuses Iran of links with the 1983 bombing of the Marine barracks in Beirut and the 1996 bombing of the Khobar Towers in Saudi Arabia.
The US lawmakers are trying to force Iran's Central Bank to pay damages to over 1,300 American plaintiffs. In 2008, the victims discovered that Iran's Central Bank had almost $2 billion stored in Citibank accounts in New York. The victims sued for that money, and the litigation has now reached the Supreme Court.
Elsewhere in his comments, Jaberi Ansari said such efforts to block Iran's assets show that the US hostility towards Iran continues to persist under pressure from the Zionist lobbies.
He also lashed out at the US judicial system for "violating the basics of the international law and resorting to bogus and baseless accusations" to deliver verdicts against Iran.
The new attempts at the US Supreme Court "contradict the inalienable international law and lack any legal validity," the spokesman added.
Jaberi Ansari said the accusations against Iran come while those terrorist attacks have been committed by citizens of certain US allies.
"The US administration has proved that its hostile measures against Iran are in place with the influence of the Zionist lobbies and without care for the realities," the spokesman underlined.
He further took a swipe at the US for its inaction to get advantage of the current circumstances and try to repair the Iranian nation's deep distrust.
Earlier in November, Supreme Leader of the Islamic Revolution Ayatollah Seyed Ali Khamenei underscored that there has been no slackening off in US hostility towards Iran.
Imam Khamenei stressed that the US antagonistic attitude towards Iran has not changed a bit, but there are attempts to whitewash the issue.