Spokesman Calls Arab League's Claims on Iran 'Unconstructive'
TEHRAN (Tasnim) – Iranian Foreign Ministry Spokesman Hossein Jaberi Ansari denounced recent allegations made by the Arab League about the Islamic Republic's interference in the internal affairs of Arab states as "vicious and unconstructive".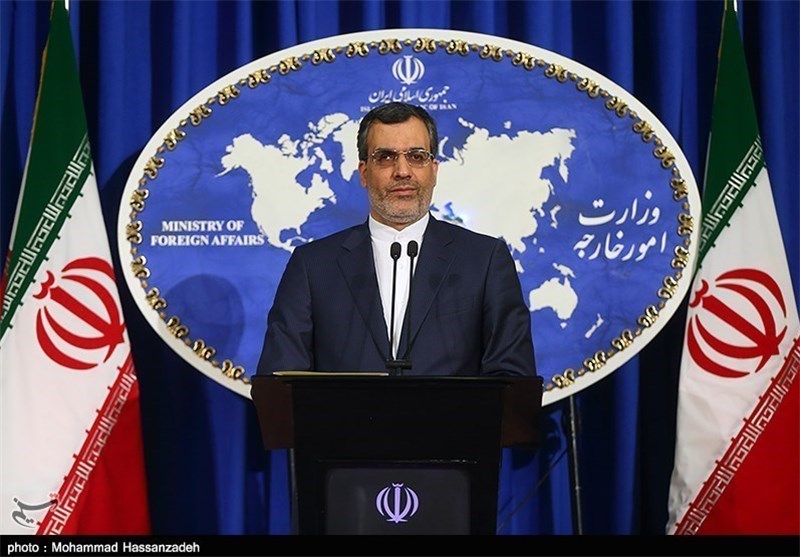 Speaking to reporters in Tehran on Saturday, Jaberi Ansari described the allegations as unfounded and incorrect, saying the claims raised in the recent meeting of the Arab League Council of Foreign Ministers have nothing to do with the subject of the meeting.
He further emphasized that "Tehran enjoys brotherly relations with most Arab countries based on mutual respect and interests."
In its meeting on Thursday, the Arab League Council of Foreign Ministers claimed that Iran is interfering in the internal affairs of Arab states, which was a "grave threat" to peace and security.
The Iranian foreign ministry spokesman added that Iran plays an "active, responsible and stabilizing role" in regional developments and despite unfriendly and vindictive stances of some countries, Iran will proceed with its constructive role in reducing crises and tensions in the region through interaction with neighbors and the international community.
Jaberi Ansari further called on regional governments to pay more attention to main issues of the region, particularly the Israeli occupation of the Palestinian territories.
He also urged regional countries to realize the importance of restoring the Palestinian people's rights and countering terrorism.