Iran's President Orders Missile Production to Continue Seriously
January, 01, 2016 - 10:59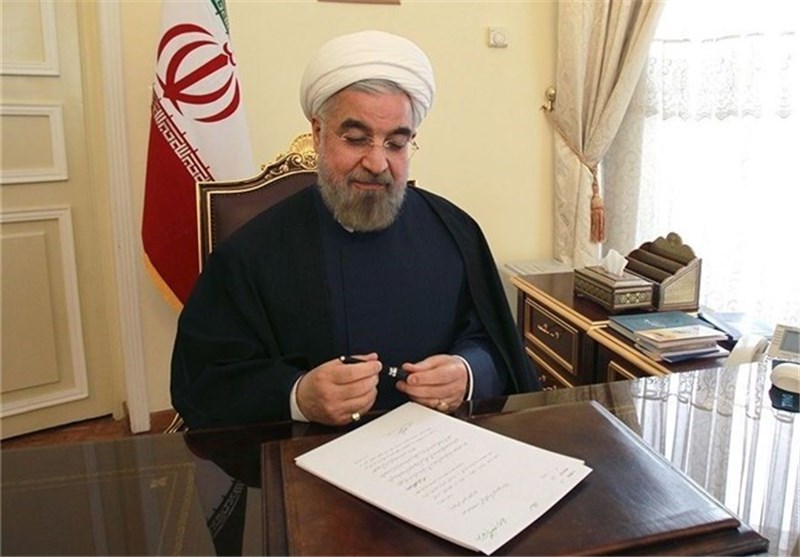 TEHRAN (Tasnim) – Iranian President Hassan Rouhani ordered the Defense Ministry to continue production of missiles needed by the country's Armed Forces "more quickly and seriously", in response to Washington's plans to impose new sanctions over a ballistic missile Iran tested in October.
In a Thursday letter to Defense Minister Brigadier General Hossein Dehqan, President Rouhani denounced the US government's "hostile policies and illegal interference in the Islamic Republic of Iran's right to boost its defense power," and instructed the Defense Ministry to "continue the plans to manufacture various types of missiles needed by the Armed Forces more quickly and seriously."
It came after the US administration officials on Wednesday sent to the Congress the draft of potential new sanctions against international companies and individuals over Iran's testing of Emad missile on October 10. Although no sanctions seemed imminent, the White House said Thursday that they remained an option.
Elsewhere in the letter, President Rouhani warned that if the US repeats such "wrong and interventionist" moves, the Iranian Defense Ministry must develop a "new plan" for expanding the country's missile capabilities.
The president reaffirmed that Iran's defense power contributes to regional security and stability and poses no threat to others.
He also underlined that Iranian defense capabilities serve to safeguard the country's sovereignty, independence and territorial integrity and also help the fight against terrorism and extremism.
The Iranian chief executive further stressed that the Islamic Republic has never let the issue of its defense power, including its missile program, be mooted in the nuclear negotiations with the Group 5+1 (Russia, China, the US, Britain, France and Germany).
Iran has repeatedly announced that test of missiles is an issue relating to defense of its territorial integrity and has nothing to do with the Joint Comprehensive Plan of Action (JCPOA).
Iran and the Group 5+1 (also known as the P5+1 or E3+3) on July 14 reached a conclusion on a 159-page nuclear agreement that would terminate all sanctions imposed on Tehran over its nuclear energy program after coming into force.
Afterwards, the 15-memebr United Nations Security Council passed a resolution that endorsed the JCPOA.