Iran Inaugurates Phases 15, 16 of Giant South Pars Gas Field
ASSALUYEH (Tasnim) – Two major development phases of the South Pars gas field in southern Iran were officially inaugurated on Monday morning. They are fully developed and put into operation by domestic experts.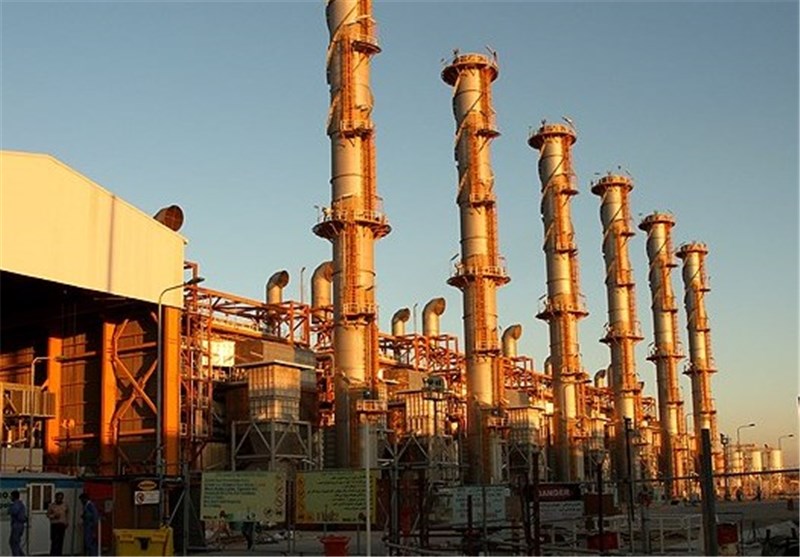 The phases 15 and 16 of the South Pars gas field were connected to the national grid in a ceremony in southern coastal region of Assaluyeh on Monday with Iranian President Hassan Rouhani in attendance.
During the inauguration ceremony, Iranian Oil Minister Bijan Namdar Zanganeh said all stages of construction, installment and operation of these two phases have been fully carried out by Iranian experts.
Zanganeh further said six billion dollars have been invested in the project to construct the phases, which produce 56.6 million cubic meters of sweet gas per day.
The development of the phases 15 and 16 of the gas field has been completed by Khatam al-Anbia Construction Base, a conglomerate belonging to the Islamic Revolution Guards Corps (IRGC).
The South Pars gas field, whose development has been divided into 24 phases, is located in the Persian Gulf straddling the maritime border between Iran and Qatar. It is estimated that the Iranian section of the field contains 14 trillion cubic meters of gas and 18 billion barrels of condensates in place.
According to the 64th Edition of the BP Statistical Review of World Energy released in June, Iran is the world's top gas reserves holder with 33.8 trillion cubic meters.