Iran's Interior Minister in Syria for Talks
TEHRAN (Tasnim) – Iranian Interior Minister Abdolreza Rahmani Fazli arrived in the Syrian capital of Damascus on Monday morning at the invitation of his Syrian counterpart Muhammad Ibrahim al-Shaar.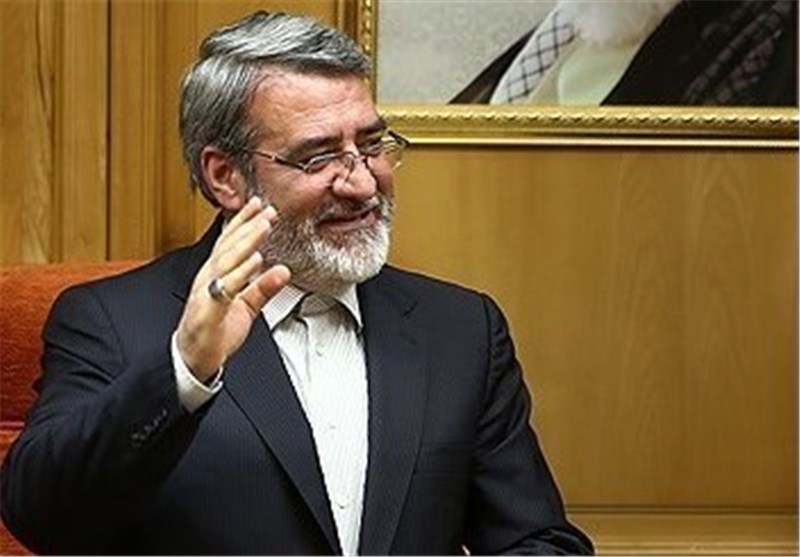 Heading a delegation, the Iranian minister was welcomed by al-Shaar and the Iranian Ambassador to Syria Mohammad Reza Sheibani in Damascus Airport.
Rahmani Fazli has made the two-day trip to the Arab country in a bid to deepen bilateral ties between Tehran and Damascus.
The two sides are going to discuss the implementation of Memorandums of Understanding (MoUs) previously signed between the two interior ministries.
Rahmani Fazli is also scheduled to meet with high-ranking Syrian officials during the visit.
The visit comes six months after al-Shaar made a trip to Tehran and signed a memorandum of understanding (MoU) on security cooperation in a meeting with Rahmani Fazli.
Syria has been gripped by civil war since March 2011 with Takfiri terrorists from the Islamic State in Iraq and the Levant (ISIL) currently controlling parts of it, mostly in the east.
According to the United Nations, more than 250,000 people have been killed and one million wounded during the conflict.
In the meantime, Iran has remained a close ally of Syria and supports its legitimate government in the face of foreign-backed militancy.