Palestinian Killed, 3 Injured by Israeli Artillery Fire in Gaza Strip
TEHRAN (Tasnim) – A Palestinian was killed and three others were injured by Israeli artillery fire on Wednesday in the northern Gaza Strip after the Israeli army said the four planned to attack forces on the borderline.
January, 13, 2016 - 15:44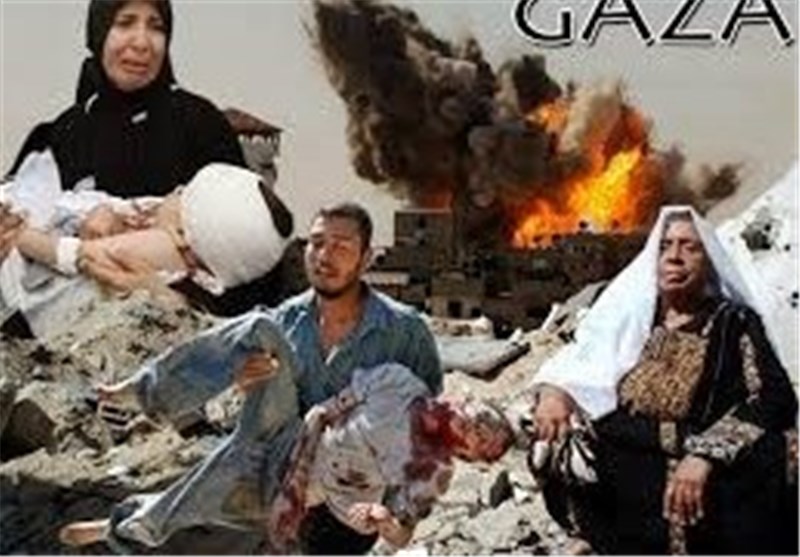 Palestinian medics and security sources told Ma'an that the man was killed and the others sustained serious injuries during a military incursion by Israeli forces. The man was identified as Mousa Zaiter, 23.
Witnesses told Ma'an that Israeli military vehicles and bulldozers had crossed the border fence into the strip around 7 am east of Beit Lahiya before leveling lands on the Palestinian side of the border.
Over 150 Palestinians have been killed by Israeli forces or settlers since a wave of unrest escalated in the occupied Palestinian territory in October, the majority during attempted or alleged attacks on Israeli military that have left over 20 Israelis dead in the same time period.
A number of Palestinians have also been shot dead by Israeli military forces during popular demonstrations, over 20 of whom were killed in the Gaza Strip.
Palestinian farmers and fishermen in the besieged enclave meanwhile have come under frequent fire near the Israeli-enforced "buffer zone" on both land and seasides. At least two farmers were shot and injured last month while farming near the borderline.
The exact area of the "buffer zone" is not clear, and the policy is generally enforced with live fire, according to the Palestinian Center for Human Rights, who says the zone is illegal under both Israeli and international law.
Palestinian factions in the Gaza Strip have vocally supported the individual attacks recently carried out inside of Israel, Jerusalem, and the West Bank.
No group has claimed Wednesday's alleged attack attempt against Israeli military forces along the Gaza border.