Austria Deploys Army to Halt Refugees
TEHRAN (Tasnim) – Austria is set to use its army to stop refugees intending to transit through Germany and not apply for asylum there, as hundreds are being rejected at the German border.
January, 16, 2016 - 11:15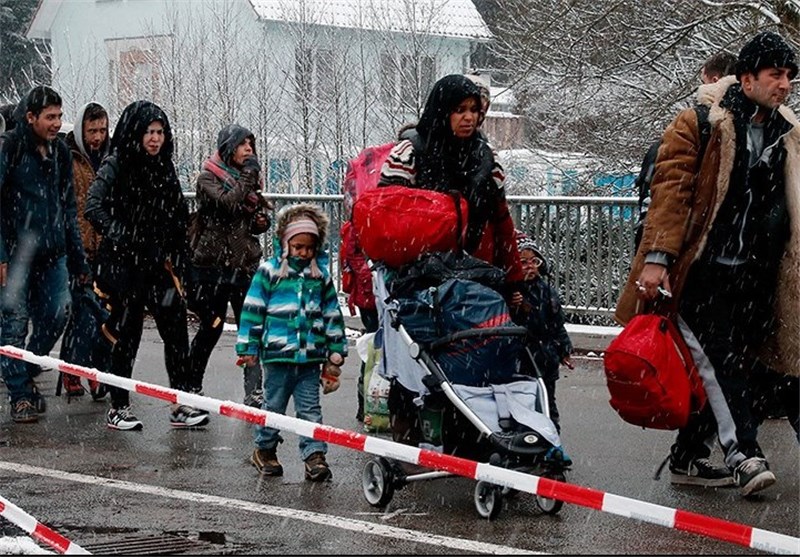 The new regulations issued by the Austrian Defense Ministry came into effect Saturday, RT reported.
Now migrants coming to Austria to travel through Germany and beyond will be denied access and sent back home, Austrian authorities said on Friday. Slovenia is expected to resort to similar measures in order to avoid becoming a refugee bottleneck.
"What is the situation currently on the German-Austrian border? That only those who want asylum in Germany are being let through, and those who want to travel onward are sent back," Austrian Interior Minister Johanna Mikl-Leitner said earlier.
"We will stop them directly on our southern border [with Slovenia] as of the end of next week," Mikl-Leitner added.
The soldiers' presence will be made "clearly visible" to deter migrants trying to find illegal ways into Austria.
Slovenia will also have to take a similar decision or cope with the rejected migrants, a Slovenian Interior Ministry official said.
Austria has been engaged in trilateral talks with Germany and Slovenia aimed at finding new ways to manage the refugee and migrant influx.
Austria and Slovenia have been a way station for hundreds of thousands migrants heading to Germany since September. Only 90,000 migrants have applied for asylum in Austria compared to 1.1 million taken in by Germany. The government in Berlin is reconsidering its open-door policy to welcome refugees.