Iran, Luxembourg Can Cooperate to Resolve Regional, Int'l Problems: Rouhani
TEHRAN (Tasnim) – Iranian President Hassan Rouhani stressed the importance of closer relations between Tehran and Luxembourg City, saying that the Islamic Republic is ready to cooperate with the European country to resolve various regional and international issues.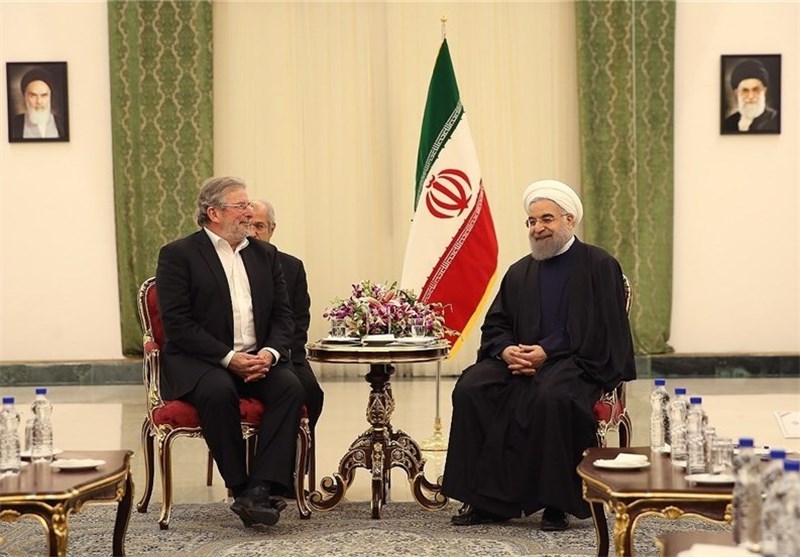 Speaking in a meeting with Mars Di Bartolomeo, the President of Luxembourg's Chamber of Deputies (the European country's national legislature), in Tehran on Sunday, President Rouhani hailed relations between the two countries as "friendly and age-old", saying that close ties between governments will serve the interests of the people.
"Iran and Luxembourg can hold consultations on all important regional and international issues," he noted.
Rouhani further pointed to the nuclear agreement between Tehran and six world powers, known as the Joint Comprehensive Plan of Action (JCPOA), saying that with the implementation of the deal, grounds have been provided for "more extensive relations" between Iran and Luxemburg.
Di Bartolomeo, for his part, offered his congratulations over recent announcement of "implementation day" of the JCPOA and stressed the need for the enhancement of bilateral relations.
The remarks came after Iranian Foreign Minister Mohammad Javad Zarif and European Union's Foreign Policy Chief Federica Mogherini on late Saturday announced in a joint statement that the implementation of the nuclear deal finalized by Tehran and world powers back in July 2015 has officially been started.
With the implementation of the agreement reached between Iran and the Group 5+1 (Russia, China, the US, Britain, France and Germany), all nuclear-related sanctions against the Islamic Republic were terminated.