Iran's President Arrives in Italian Capital
January, 25, 2016 - 15:32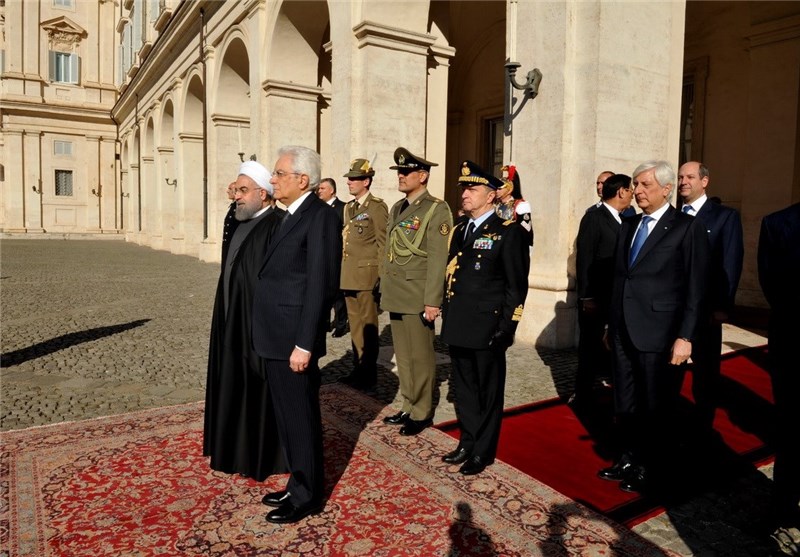 TEHRAN (Tasnim) – As the first destination of his European tour, Iranian President Hassan Rouhani on Monday arrived in the Italian capital of Rome and was officially received by his counterpart Sergio Mattarella.
In Italy, Rouhani is going to hold talks with President Mattarella, Prime Minister Matteo Renzi, and other high-ranking officials.
He is also planned to meet a number of Italian investors and major industrialists during his trip to Rome.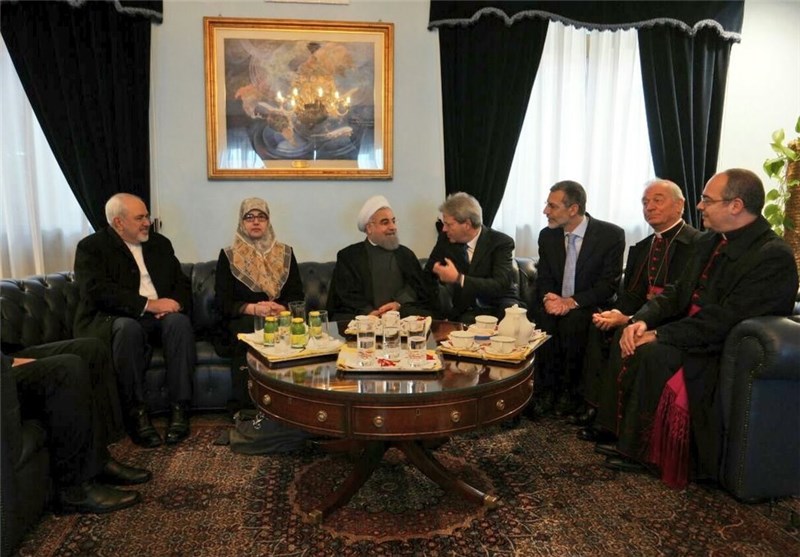 Rouhani will then visit the Vatican City and meet with Pope Francis as well as President of the Holy See Giuseppe Bertello.
The Iranian chief executive will then head for the French capital of Paris on Wednesday, January 27.
There, he will meet with his French counterpart Francois Hollande as well as Director-General of UNESCO Irina Bokova.
Meetings with French investors, economic managers, and major industrialists are also on Rouhani's agenda.
A number of Iranian ministers and officials accompany President Rouhani in his trip. They are scheduled to sign several documents with their Italian and French counterparts on mutual cooperation in different fields.
The Iranian president will return to the country on Thursday, January 28.
Rouhani was scheduled to visit the European destinations on November 14, but the trip was cancelled following a spate of deadly terror attacks in Paris.