High Turnout in Elections to Further Raise Iran's Int'l Status: Larijani
February, 03, 2016 - 12:52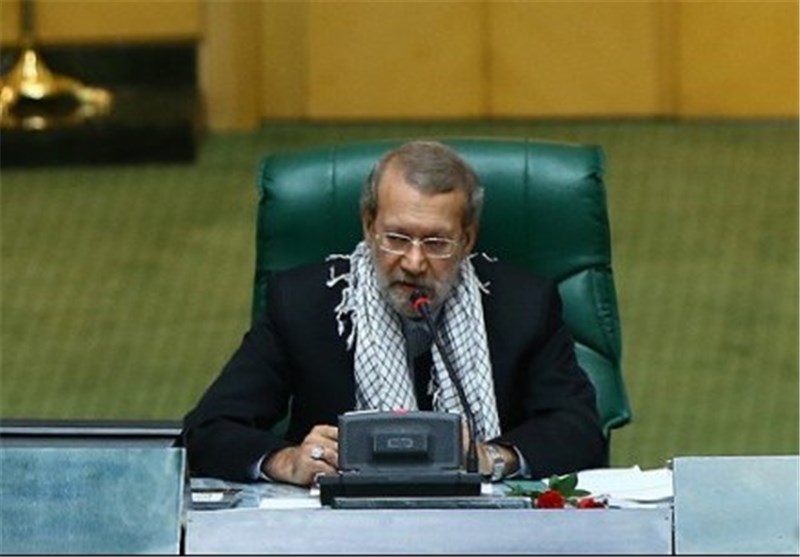 TEHRAN (Tasnim) – Iranian Parliament Speaker Ali Larijani highlighted the significance of the upcoming elections given the situation in the Middle East region, saying that high turnout in the voting can further promote the country's international position.
Speaking in an open session of the parliament on Wednesday, Larijani pointed to the parliamentary and Assembly of Experts elections due to be held later this month, saying that in the "disturbed security situation" of the region, holding competitive and glorious elections is of high importance.
"At the current juncture, holding high turnout elections attended by maximum number of voters will have a positive role in raising Iran's status in the international arena," he noted.
He further emphasized that in the critical situation of the region, the country is in need of "national consensus and convergence".
In similar remarks, Leader of the Islamic Revolution called on Iranians from all walks of life with every political orientation to take part in the February elections, describing people's involvement in the voting process as a major factor in survival of the Islamic Revolution.
It is necessary for the whole eligible voters to cast their ballots in the February 26 elections for choosing members of the Assembly of Experts and the Parliament, Ayatollah Seyed Ali Khamenei said on January 9.
"We insist, like the past, that everybody should go to the ballot box, even those who disapprove of the Establishment and the leadership, because the election belongs to the nation, to Iran and to the Islamic Republic Establishment," Imam Khamenei stressed.
The Leader explained that elections contribute to the survival of the Revolution, because people's action to feel responsibility and vote will stymie the enemy's plots.
The maximum turnout in the elections will strengthen the Islamic Establishment, guarantee constant provision of security, add to the Iranian nation's credibility in the world, and boost the grandeur of the Islamic Republic in the eyes of enemies, Ayatollah Khamenei pointed out at the time.
The Assembly of Experts and the parliamentary elections are slated to be held simultaneously on February 26.
There will be 290 seats in the Iranian parliament and 88 in the Assembly of Experts up for grabs.
Members of the assembly are directly elected to office by people for an eight-year term. It holds biannual meetings to appoint a new chairman.