Iran, Russia Likely to Sign Su-30 Warplane Deal Next Week: Source
February, 11, 2016 - 15:32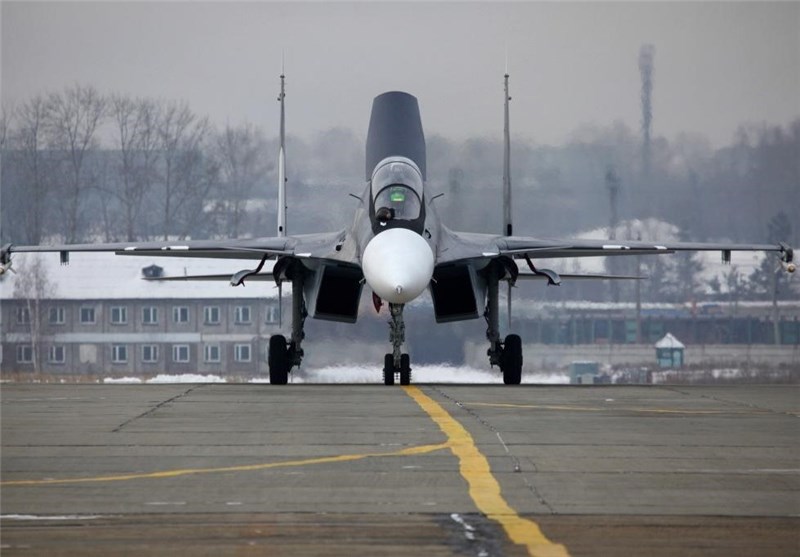 TEHRAN (Tasnim) – Iran's Defense Minister Brigadier General Hossein Dehqan will probably sign a contract in his forthcoming trip to Moscow on Tehran's purchase of Russian-made Sukhoi Su-30 fighter jets, a Russian source announced Thursday.
Sputnik quoted a source in Iran's Defense Ministry as saying on Thursday that General Dehqan will go to Moscow on February 16 to discuss Russia's delivery of S-300 air defense missile system to Iran as well as purchase of Su-30 Flanker multirole jet fighters.
"Minister Dehqan is taking a number of the Defense Ministry's representatives to the Russian capital to meet with their Russian colleagues and other highly-ranked officials," the source said.
During the upcoming meeting, the minister plans to discuss Iran's need for the Su-30 and sign a contract on its delivery, the report added.
"The last stages will be discussed of delivering Iran the S-300 complex, the first part of which should arrive before the end of next month, and the second by the end of June. Minister Dehqan will also discuss the delivery of Su-30 airplanes because the Defense Ministry believes the Iranian Air Force needs this type of plane. We've moved far in these discussions of purchases and I think that during the upcoming visit a contract will be signed," the source told Sputnik.
Iran and Russia in recent years have boosted their cooperation in various defense fields including the supply of military equipment. In the most recent case, Russia started delivering the S-300 missile defense system to Iran in late 2015.
Back in October last year, General Dehqan highlighted the significance of defense collaborations between Tehran and Moscow, especially under the current circumstances in the region.
"The current situation necessitates that Iran and Russia, through the political wills of the two countries' leaders, develop their cooperation in political, economic, and defense fields," General Dehqan said at the time.