Takfiri Terrorism Waning following Closer Iran-Russia Cooperation: DM
February, 17, 2016 - 13:36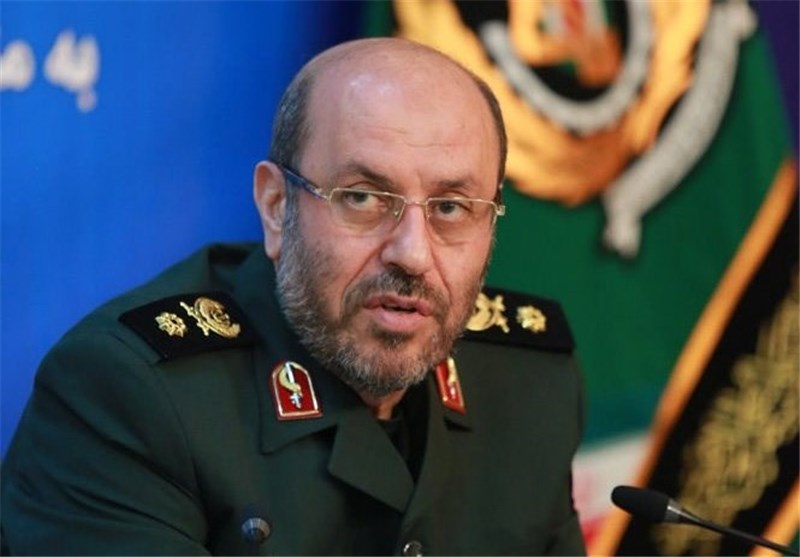 TEHRAN (Tasnim) – Iran's defense minister hailed the strategic relations between Tehran and Moscow, saying the bilateral cooperation has had a clear effect on speeding up elimination of Takfiri terrorists form the region.
"Today, we can very well see the impact of such cooperation on accelerating the process of dissolution of terrorism and destruction of Takfiri terrorist groups," Brigadier General Hossein Dehqan said in a Tuesday meeting with Russian Defense Minister Sergei Shoigu in Moscow.
Voicing Iran's determination to broaden ties with Russia, Dehqan described a November meeting between Leader of the Islamic Revolution Ayatollah Seyed Ali Khamenei and Russian President Vladimir Putin as a milestone in relations between the two nations.
The more Tehran-Moscow strategic cooperation moves forward, the better one realizes the rightness of the path and decisions of the two countries' leaders, the Iranian minister added.
For his part, Shoigu voiced Russia's eagerness for long-term and strategic ties with Iran.
He said Iran and Russia are facing common threats, fighting against which requires joint action.
Iran and Russia in recent years have boosted their cooperation in various defense fields including the supply of military equipment. In the most recent case, Russia started delivering the S-300 missile defense system to Iran in late 2015.
They are also allies of Syria, fighting against the Takfiri terrorists that invaded the Arab country with the purpose of overthrowing President Bashar al-Assad's government.