Azeri President Due in Iran Tuesday to Ink 11 Deals
TEHRAN (Tasnim) – The Republic of Azerbaijan's President Ilham Aliyev plans to pay an official visit to Iran to sign 11 cooperation agreements with the aim of boosting bilateral relations between the two neighbors in various political and economic areas.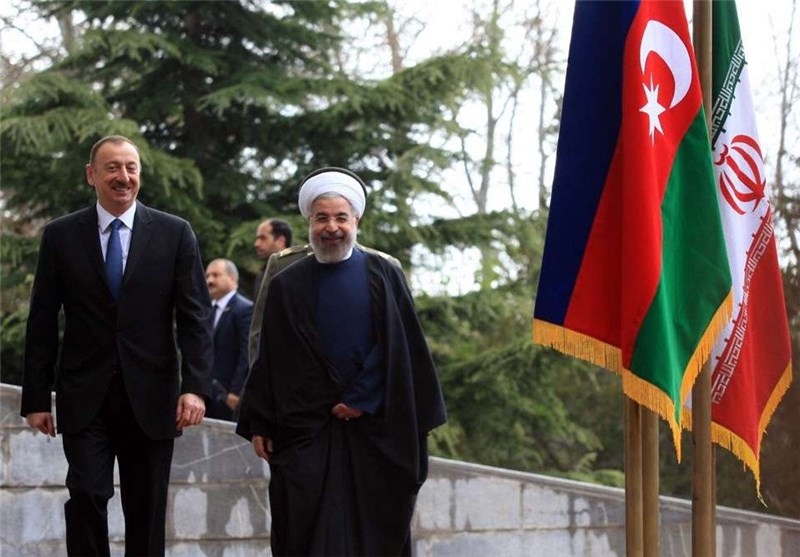 Speaking to reporters on the sidelines of a meeting with Azeri Minister of Economy and Industry Shahin Mustafayev, Iran's Minister of Communications and Information Technology Mahmoud Vaezi said the Azeri president will make the trip to Tehran on Tuesday.
Vaezi, who is also the head or Iran-Azerbaijan Joint Economic Commission, added that it would be Aliyev's third visit to Iran over the past two years.
He further emphasized that documents of 11 cooperation agreements in various areas have been prepared to be signed during the trip.
In a telephone conversation with Aliyev in January, Iranian President Hassan Rouhani said there is no obstacle to the expansion of Iran's ties with its neighbors, the Republic of Azerbaijan in particular.
Rouhani noted that the relations between Tehran and Baku should turn to a model for the entire region, adding, "There is no restriction and barrier to the development of economic, trade, and cultural cooperation between the two countries."
"There are very good opportunities for the expansion and reinforcement of the ties between the two countries in such fields as energy, investment, transport, trade, and tourism," he added at the time.