Iranian, Russian FMs Confer on Syrian Crisis
TEHRAN (Tasnim) – Iran's Foreign Minister Mohammad Javad Zarif discussed with his Russian counterpart Sergei Lavrov the latest developments in Syria, including the ongoing talks in Geneva and the delivery of humanitarian aid to the war-torn country.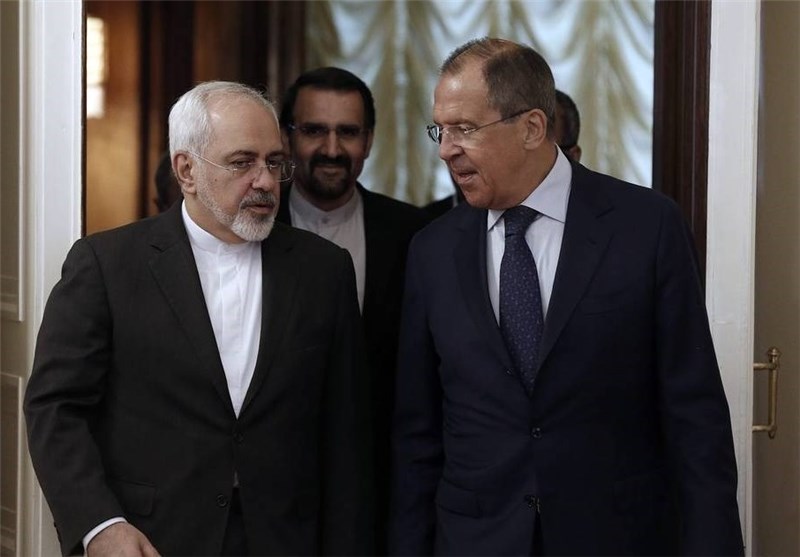 In the Friday phone conversation, the two sides exchanged views on the political negotiations for ceasefire, and the need for the fight against terrorist groups.
Zarif and Lavrov also highlighted the necessity for regular contacts and consultations between the two countries' officials.
Earlier, Iranian Deputy Foreign Minister for Arab and African Affairs Hossein Amir Abdollahian had also conferred with the United Nations' Special Envoy for Syrian Affairs Staffan de Mistura on the ongoing talks over the crisis and the swift delivery of aid to the war-torn country.
In the phone conversation, Amir Abdollahian underlined the need for increased attention to the dispatch of humanitarian aid to the entire Syria, and urged the acceleration of aid delivery to the two towns of Foua and Kefraya, which are still sieged by armed terrorists.
He further hailed as positive the efforts made by the UN envoy to help resolve the crisis politically, and highlighted the significance of focusing on Syrian-Syrian dialog.
Amir Abdollahian, however, criticized the presence of certain notorious figures linked with terrorist groups in the ongoing Geneva talks, stressing that the attendance of such figures is detrimental to the political talks.
De Mistura, for his part, appreciated Iran's efforts in the fight against terrorism and its support for a political solution to the ongoing crisis, and noted that the Geneva negotiations are on a positive track.
"The talks, despite the existing challenges, will resume until next Tuesday," he went on to say.
The UN envoy also briefed the Iranian diplomat on the latest developments in the talks, and underlined the importance of further efforts by the UN in sending humanitarian aid to the crisis-hit Syria.
Syria has been gripped by civil war since March 2011 with Takfiri terrorists from various groups, including the Daesh, currently controlling parts of it.