Terrorist Groups Seek to Incite World's Public Opinion against Islam: IRGC Adviser
TEHRAN (Tasnim) – Cultural Deputy of the World Assembly of Islamic Awakening Hamidreza Moqaddamfar said on Thursday that terrorist groups are created by hegemonic powers and are tasked with inciting the world's public opinion against Islam.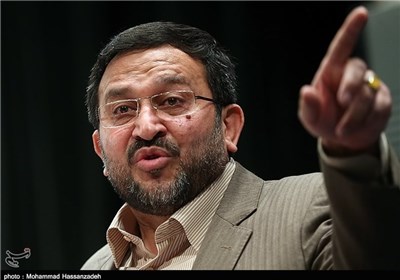 In an interview with the state television, Moqaddamfar, who is also the adviser to the commander of the Islamic Revolution Guards Corps (IRGC) in media affairs, stressed that enemies are seeking to promote Islamophobia across the world, adding that today's terrorist and extremist groups, backed by arrogant powers, are making every efforts to present a different image of Islam and Muslims in a way that people around the world would strongly disapprove of Muslims.
He further warned that if the terrorist groups are not confronted seriously inside Iraq and Syria, they will "spill over into our country and we will have to fight against them on our own soil."
Daesh terrorists launched an offensive in Iraq in June 2014 and took control of swathes of the Iraqi territory. The militants have been committing heinous crimes against all ethnic and religious communities in the Arab country, including Shiites, Sunnis, Kurds, and Christians. However, Iraqi army soldiers and fighters from allied Popular Mobilization Units have so far delivered severe blows at them won back militant-held regions in joint operations.
Also, Syria has been gripped by civil war since March 2011 with Takfiri terrorists, including Daesh, currently controlling parts of it, mostly in the east.
The Syrian conflict has killed at least 260,000 people, according to the UN, and more than half of Syria's pre-war population of 22.4 million has been internally displaced or fled abroad.