President Rouhani Congratulates Niger's President on Re-Election
TEHRAN (Tasnim) – Iranian President Hassan Rouhani in a message congratulated his Nigerien counterpart Mahamadou Issoufou on his re-election as the West African nation's president.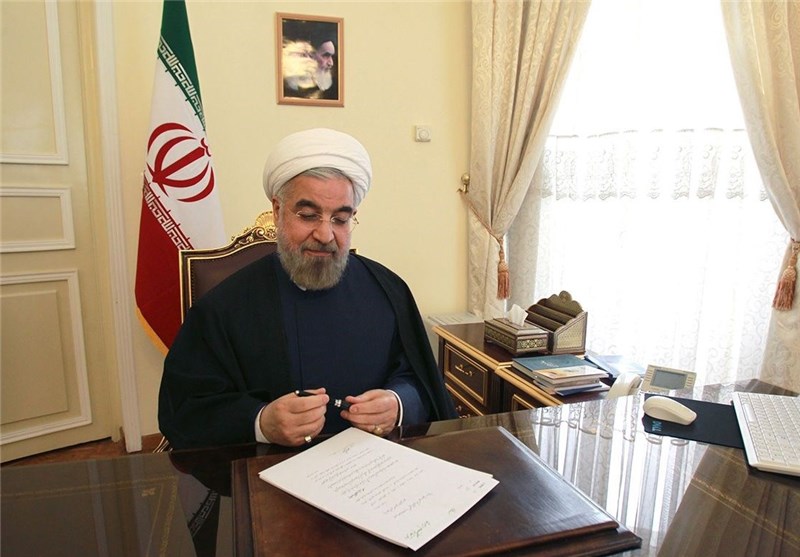 In his Saturday message, Rouhani felicitated Issoufou on having been elected once again as the president of "the brotherly and Muslim country of Niger".
"I hope, under your new presidential term, we would witness the expansion and development of cooperation between the two countries in political, economic, and cultural fields," Rouhani said.
He also wished health and success for his counterpart and progress and happiness for the Muslim nation of Niger.
President Issoufou was sworn in for another five-year term Saturday after winning a runoff with about 92 percent of the vote.
He promised Niger would remain involved in the fight against extremist militants who have spread chaos and death across northern Africa.
Despite its mineral wealth, Niger is one of Africa's most impoverished countries. The president has promised his new government will be one that unifies the nation and pursues economic and social development.