2 Iranian Cargo Ships Classified by Italy's RINA, ACS
TEHRAN (Tasnim) – RINA Services, the leading Italian classification society, and the Asian Classification Society (ACS) have classified two Iranian cargo ships, a report said.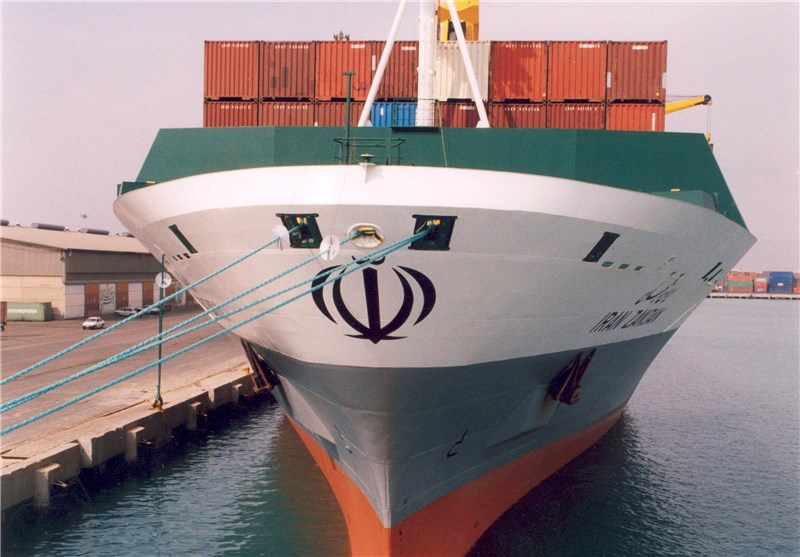 The two 15,000 gt (Gross tonnage) general cargo ships are owned by IRISL (Islamic Republic of Iran Shipping Lines), the leading shipping company in Iran, the Maritime Standard reported on Sunday.
A classification society is a non-governmental organization that establishes and maintains technical standards for the construction and operation of ships and offshore structures.
The agreement between RINA and the Tehran-based ACS for the dual classification came after a partnership was announced between the two companies shortly after the removal of anti-Tehran sanctions in January.
All nuclear-related sanctions imposed on Iran were lifted after Tehran and the Group 5+1 (Russia, China, the US, Britain, France and Germany) reached a nuclear deal on July 14, 2015 and started implementing it on January 16.
Andrea Di Bella, an official with the RINA Services, said, "All classification societies are trying to enter the Iranian market. Our recent partnership with the ACS was a strategic move that has proved successful in expanding our local reach and classification expertise in the area."
In January this year RINA opened an office in Tehran, through which the group will deliver its services to these sectors. Over the next year RINA says it plans to further strengthen its presence in Iran and the Middle East, as it expands into new markets.
Classification societies set technical rules, confirm that designs and calculations meet these rules, survey ships and structures during the process of construction and commissioning, and periodically survey vesselsto ensure that they continue to meet the rules. They are also responsible for classing oil platforms, other offshore structures, and submarines.