First Phase of Iran-Russia S-300 Contract Completed: Spokesman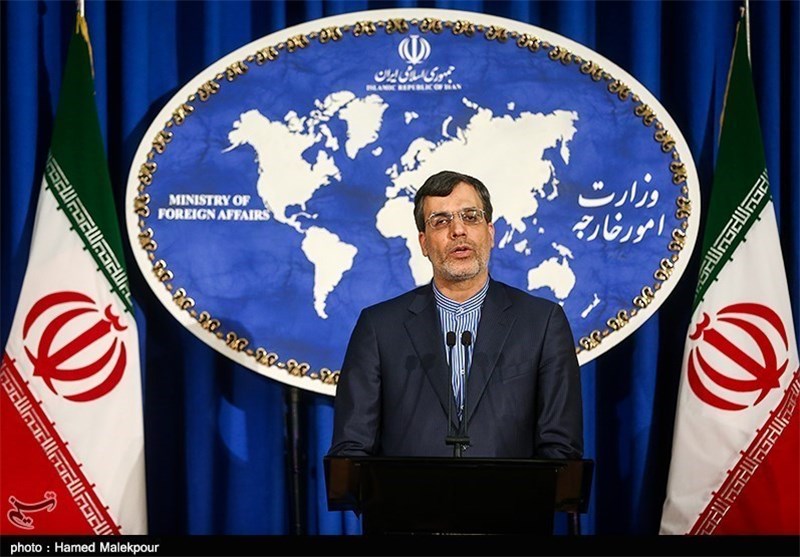 TEHRAN (Tasnim) – Iranian Foreign Ministry Spokesman Hossein Jaberi Ansari announced on Monday that the first phase of a contract with Russia on the sale of S-300 air defense missile system to Iran has been completed.
The first phase of the contract has run its course, Jaberi Ansari said at his weekly press briefing in Tehran on Monday, expressing the hope that all the phases of the deal will be implemented according to schedule.
The head of Russia's industrial conglomerate Rostec had said last month that Iran would take delivery of the first shipment of S-300 missile defense system in August or September this year.
"I think we will deliver the S-300 by the end of the year," Sergei Chemezov said on March 11. "The first delivery will be in September or August."
Chemezov also said that Iran has stressed it is only interested in purchasing S-300 PMU-1.
"They (Iranians) gave the conditions, and said they need only an S-300 PMU-1. We suggested an Antey-2500, but they said no, give us the S-300," he said
On February 17, Russian media reported that the first consignment of S-300 surface-to-air missile defense systems was to be delivered to Iran on February 18.
However, one day later, Russia's Defense Ministry dismissed the reports and said there were still some issues that needed to be resolved.
Under the previous contract signed in 2007, Russia was required to provide Iran with at least five S-300 defense system batteries.
But the contract, worth more than $800 million, was revoked after then-President Dmitry Medvedev banned the supply of those systems to Tehran in 2010.
Later, Iran lodged a $4 billion lawsuit at an international court in Geneva against Russia's arms export agency.
However, Russian President Vladimir Putin decided in April 2015 to lift the self-imposed ban on the S-300 missile system delivery to Iran.