India Says Poised to Clear Iran's Oil Dues once Banking Channels Open
TEHRAN (Tasnim) – India's oil minister said New Delhi is ready to settle its oil dues to Tehran as soon as banking requirements are facilitated.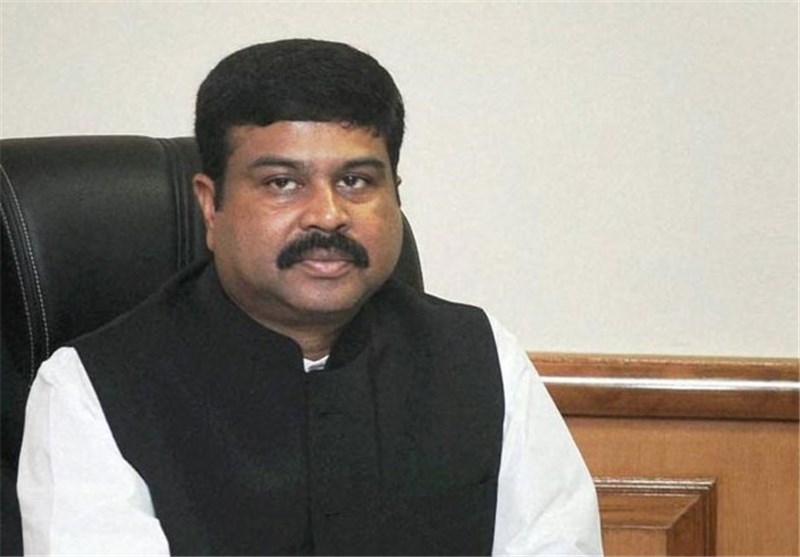 "$6.5 billion is due to Iran...but they have to create a banking channel. They are looking into it and we are cooperating with them," Dharmendra Pradhan told reporters on the sidelines of the Maritime India Summit on Friday as cited by the Financial Times.
He further said the money will be paid in euro as requested by Iran, adding, "They want the money in euros, so there has to be a European bank for this exchange but they have to clarify in which bank they want to take the money into. Some banks are coming forward to receive the Iranian money, though."
Pradhan's remarks came after his recent visit to Tehran on April 9-10. He discussed the expansion of energy ties between the two nations with senior Iranian officials during his two-day trip.
Iran sold oil to Indian refiners like Essar Oil and Mangalore Refinery and Petrochemicals Ltd (MRPL) in US dollar. Around 45% of the oil bill was paid in rupees in a UCO Bank account while the remaining 55% was to be cleared whenever banking channels open with the removal of the anti-Iran sanctions.
Although Iranian officials insist that nearly all banks have been reconnected to SWIFT after the removal of the economic sanctions against Iran in mid-January under the Joint Comprehensive Plan of Action (JCPOA), many companies complain about the hardship they face in trade.
SWIFT is used by nearly every bank around the world to send payment messages that lead to the transfer of money across international borders. It provides a wide range of services including transmitting letters of credit, payments and securities transactions among 9,700 banks in 209 countries.
Tehran and the Group 5+1 (Russia, China, the US, Britain, France and Germany) reached a nuclear deal on July 14, 2015 and started implementing it on January 16.
The comprehensive nuclear deal, known as the Joint Comprehensive Plan of Action (JCPOA), terminated all nuclear-related sanctions imposed on Iran.