US Lawmakers Pushing to Dissuade Boeing from Selling Aircraft to Iran
TEHRAN (Tasnim) – Three US Republican lawmakers have summoned senior managers of the Boeing Company to a meeting in an attempt to discourage the airliner from re-entering Iran's market following the removal of anti-Tehran sanctions.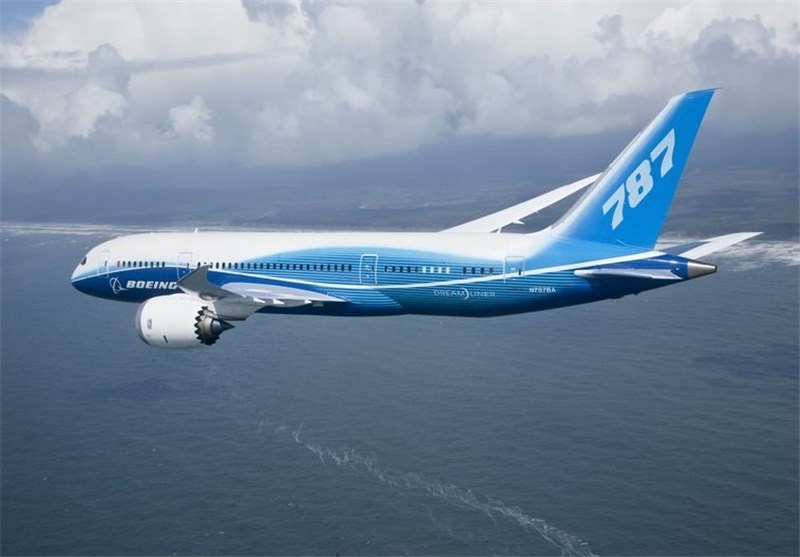 "We write to express our serious concerns over the sale of airplanes, parts, and other aircraft-related services to the Islamic Republic of Iran," Republican Reps. Cathy McMorris Rodgers, the GOP conference chair, Dave Reichert, chair of the House committee that regulates trade, and Dan Newhouse wrote in a letter sent to the Boeing leadership on Friday, The Washington Beacon reported.
"It is our hope that when your respective companies further consider doing business with Iran, you act cautiously and do not put business decisions ahead of the safety of our nation and our friends abroad," the letter further said.
"In light of all this, we would respectfully request a meeting with you or one of your representatives to further discuss our concerns."
In a similar move back in May, another trio of US Republican lawmakers penned a letter to the Boeing Company, mounting pressure on the flag carrier to hold back from selling aircraft to Iran.
The letter had been signed by Reps. Peter Roskam, Robert Dold and Randy Hultgren.
Boeing said in April that it began preliminary discussions in Tehran with Iranian airlines about potentially selling its planes and aircraft services.
The talks came after Tehran and the Group 5+1 (Russia, China, the US, Britain, France and Germany) on July 14, 2015 reached a conclusion over the text of a comprehensive 159-page deal on Tehran's nuclear program and started implementing it on January 16.
The nuclear deal, known as the Joint Comprehensive Plan of Action (JCPOA), terminated all the nuclear-related sanctions imposed on Iran.