SCO to Study Iran's Full Membership after India, Pakistan: Chinese FM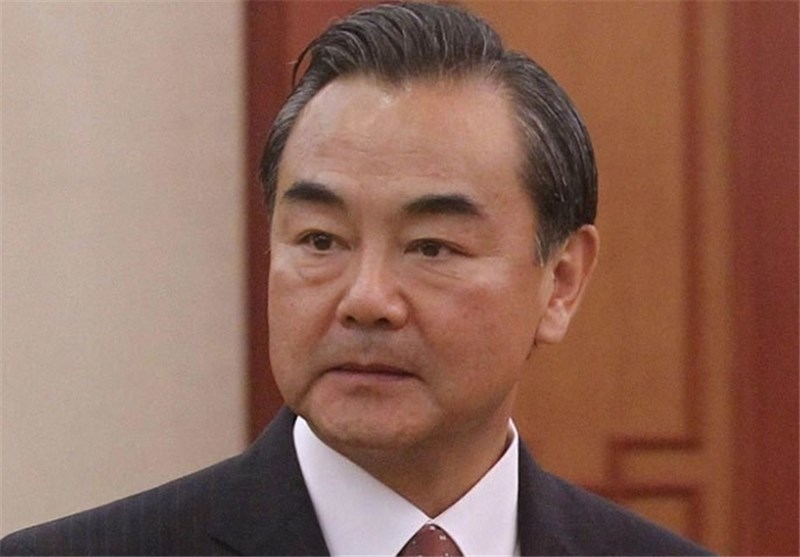 TEHRAN (Tasnim) – Chinese Foreign Minister Wang Yi said the issue of Iran's permanent membership in the Shanghai Cooperation Organization (SCO) will be on the organization's agenda after India and Pakistan's accession.
"We fully endorse Iran's interest in this issue (of joining the SCO). At the moment, we should focus on the issue of the accession of India and Pakistan," Yi said at the SCO Council of Foreign Ministers held in the Uzbek capital of Tashkent on Tuesday.
He added, "I think, in this respect, the accession of Iran may be put on the agenda of the SCO in the future."
The Council of Foreign Ministers of SCO member countries met on Tuesday evening in Tashkent. In 2016, Uzbekistan chairs the organization, and the SCO summit will be held in Tashkent on June 23-24.
Kyrgyzstan, China, Russia, Kazakhstan, Uzbekistan and Tajikistan are the six permanent members of the SCO. Iran, India, Pakistan, Afghanistan, Belarus and Mongolia have observer status.
The SCO was formed in 2001 in Shanghai by the leaders of China, Kazakhstan, Kyrgyzstan, Russia, Tajikistan, and Uzbekistan to curb extremism in the region and enhance border security.
The intergovernmental organization seeks to strengthen mutual trust and good neighborly ties between the member countries, contribute to regional stability and facilitate cooperation in different sectors, including political, trade, economic and energy issues.