Spokesman Rejects Saudi FM's Allegation against Iran
TEHRAN (Tasnim) – Iranian Foreign Ministry Spokesman Hossein Jaberi Ansari rejected recent remarks raised by Saudi Foreign Minister Adel Al-Jubeir on Iran's military presence in Iraq, saying that the Islamic Republic's advisory mission in the Arab country is underway at the request of Baghdad.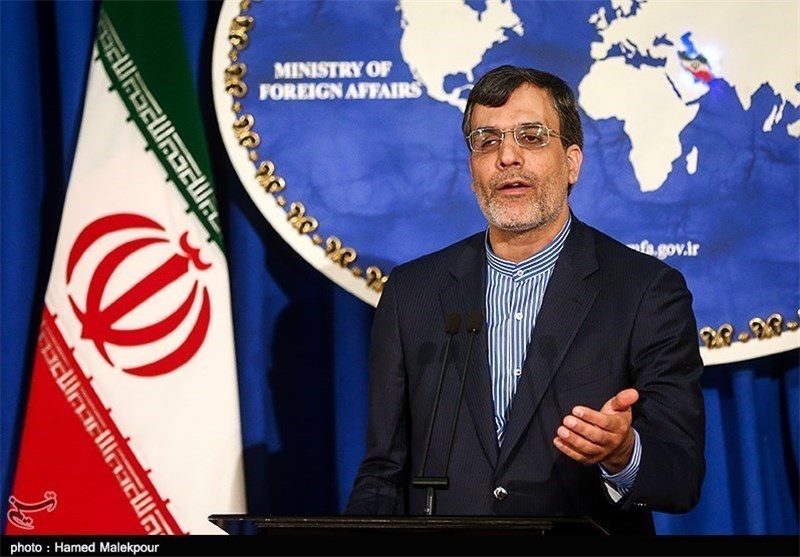 "In order to recognize its own interests, friends and enemies, the Iraqi nation does not need statements by the foreign minister of a country, which has been the biggest factor of instability and sponsor of terrorism in Iraq, the region and the world during the last decade and a half," Jaberi Ansari said in a statement on Friday.
"The presence of Iran's military advisors in Iraq under the command of Major General Qassem Soleimani is underway at the request of the legitimate government of Iraq for confronting the terrorists and extremists causing instability and insecurity in Iraq and the region," the spokesman added.
Jabei Ansari further called on the Saud foreign minister to stop trying to deceive public opinion and distort facts, saying he should remember that his country is now known as the number one and most dangerous sponsor of terrorism and insecurity in the world.
In an interview with news channel RT Arabic on Thursday, Al-Jubeir claimed that Iran is interfering in the internal affairs of some regional countries, including Iraq.
The remarks came as Iraq has been facing the growing threat of terrorism, mainly posed by the Daesh (ISIL or ISIS) terrorist group.
Daesh, as a Takfiri group in Iraq and Syria, is believed to be supported by the West and some regional Arab countries, including the Saudi regime.