Tony Blair Will Not Be Investigated for Breaking Int'l law in Iraq War Inquiry
TEHRAN (Tasnim) – Tony Blair will not be investigated for breaking any laws in the Iraq War inquiry report, despite reports that the intervention was illegal.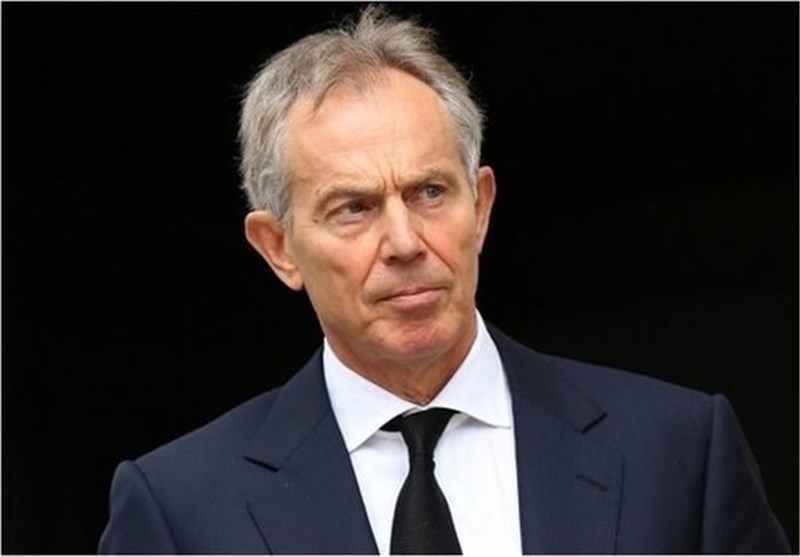 Sources close to the inquiry, also known as the Chilcot Report, said it would "not seek to determine the guilt of innocence of anybody on trial".
The report, due to be published in July, will not make "any judgements on the legality or anything like that, that is not the purpose [of the report]", the source said, according to the Telegraph on Saturday.
It will instead focus on the decision making behind the conflict and whether any lessons can be learned.
Launched by the US with strong UK backing, the war lead to the deaths of between 150,000 and 600,000 Iraqis over four years.
Jeremy Corbyn, the UK Labor leader, said he was convinced the Iraq War was illegal and that anyone who had committed a crime should be put on trial – including Mr. Blair, who was Labor Prime Minister between 1997 and 2007.
Mr Corbyn, who voted and campaigned against the war, said earlier this week, "If [Tony Blair has] committed a war crime, yes. Everyone who's committed a war crime should be [charged].
"I think it was an illegal war, I'm confident about that, indeed Kofi Annan confirmed it was an illegal war, and therefore he has to explain that.
"Is he going to be tried for it? I don't know. Could he be tried for it? Possibly."
The Chilcot Inquiry's 2.6 million word report, based on an evaluation of 150,000 documents, has been in production since 2009, when it was launched by Mr. Blair's successor as Prime Minister, Gordon Brown. It will be released on 6 July.
The former Prime Minister has admitted he "profoundly" underestimated the complexity of Middle Eastern politics and the chaos that would ensue in Iraq and the wider region following the 2003 invasion and the subsequent removal of Saddam Hussein.
Many believe the conflict was indirectly responsible for the rise of Daesh (ISIL) in the region.
More than half the public say they can "never forgive" Tony Blair for embroiling the UK in the war in Iraq, according to a survey carried YouGov this week.
The UN Security Council refused to back the invasion at the time, warning that there was no evidence of supposed "weapons of mass destruction" in the country, and none were ultimately found