Gazans Pray at Al-Aqsa amid Continued Restrictions on Palestinians Entering Al-Quds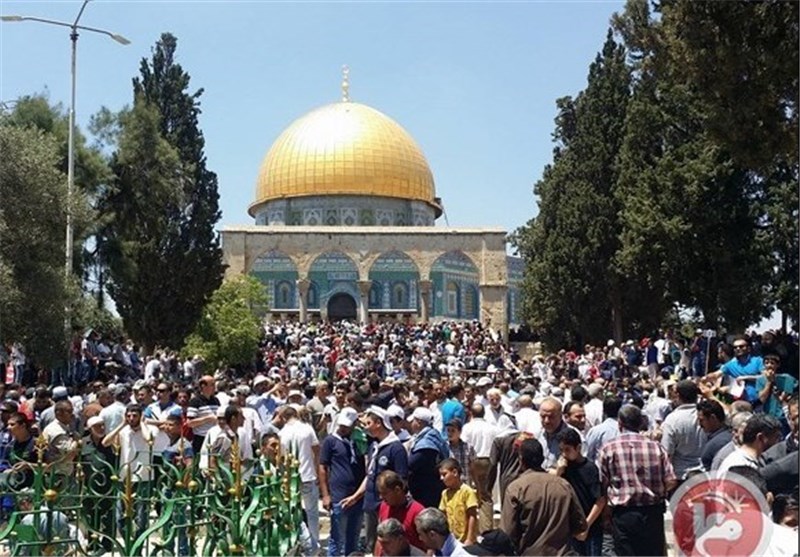 TEHRAN (Tasnim) – Hundreds of Palestinians from the besieged Gaza Strip traveled to the occupied East Al-Quds (East Jerusalem) on Friday to attend prayers at the Al-Aqsa Mosque, Palestinian officials told Ma'an.
The worshipers, all above the age of 50, headed to Al-Aqsa via the Erez crossing to attend prayers for the third Friday of the Muslim holy month of Ramadan, according to Palestinian liaison officials.
Thousands of Israeli police officers and border guards were reportedly deployed throughout the streets of Jerusalem's Old City and surrounding neighborhoods.
The visit by elderly Palestinians from the Gaza Strip to Al-Aqsa were implemented as part of a ceasefire agreement that ended Israel's 2014 offensive on the besieged enclave.
However the process have been frequently interrupted by the Israelis.
Israeli police announced Thursday that men from the occupied West Bank above the age of 45, children under 12 and women of all ages would be permitted to enter the Al-Aqsa compound for prayers.