Iranian Freestylers Win Four Medals at Stepan Sargsyan Cup
TEHRAN (Tasnim) – Iranian freestyle wrestlers claimed two gold and two silver medals in the 2016 Stepan Sargsyan Cup.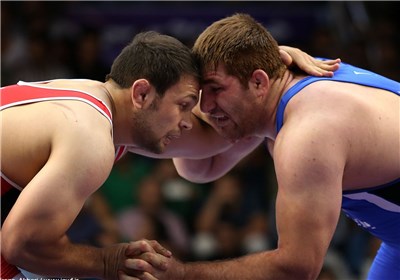 Alireza Karimi defeated Armenian Shamir Atyan 10-0 in the final match of the 86kg and took a gold medal.
In the 125kg weight category, Parviz Hadi beat Russian Baldan Tsizhipov 10-6 in the final match to win a gold medal.
Meysam Nasiri lost to Russian Alan Gogayev in the 65kg final match and seized a silver medal.
Amir Mohammadi also was defeated against Armenian Georgy Ketoev in the 97kg weight category and won silver.
The International freestyle wrestling competition 'Stepan Sargsyan' took place from June 24 to 26 in Vanadzor, Armenia.