Iran's Tasisat Daryaei Comes 8th at Futsal Int'l Cup
TEHRAN (Tasnim) - Iran's Tasisat Daryaei lost to Portuguese champion Benfica 2-1 on Tuesday and finished in eighth place at the 2016 Futsal Intercontinental Cup.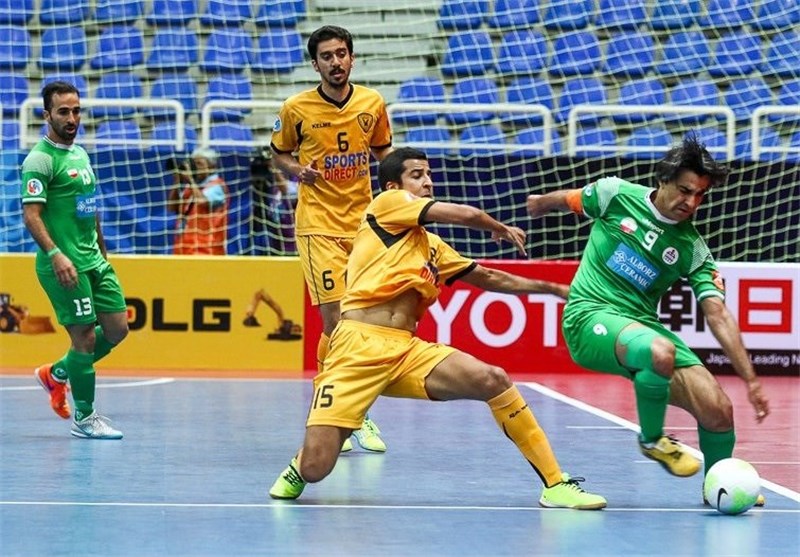 Tasisat Daryaei lost to FC Barcelona Lassa 4-2 and Carlos Barbosa 4-3 in Group A and was held to a 2-2 draw against Dinamo Moscow in Doha, Qatar.
Carlos Barbosa and Magnus Futsal will play in the final match on Wednesday.
The Intercontinental Futsal Cup is considered to be one of the best club tournaments in the world.
The inaugural edition of the tournament was held at Porto Alegre in Brazil in 1997 when Sport Club Internacional of Brazil won the title beating FC Barcelona 4-2 in the final.