Iran's President Regrets Diversion from Cause of Palestine Liberation
TEHRAN (Tasnim) – Iranian President Hassan Rouhani bemoaned the fact that divisive moves in the Islamic world, in addition to other foreign plots, have drawn Muslims away from pursuing the aspirations for liberating Palestine.
"Today, under division in the Islamic world, the presence of Takfiri and terrorist groups in the region, as well as the attempts for compromise (between Palestine and Israel), we are far from the path of cause of liberation of Palestine," President Rouhani told reporters in Tehran on Friday morning, while attending rallies to mark the International Quds Day.
The president underlined that achieving the goal of liberation of Palestine from the Israeli occupation requires Muslim unity, continuation of anti-Israeli resistance and fight against the Takfiri and terrorist groups.
He then lashed out at the Tel Aviv regime for keeping people of Palestine away from their motherland for 70 years, describing Israelis as "occupiers that do not respect any international law and humanitarian principle."
President Rouhani also slammed the Israeli regime as a base for the US in the region.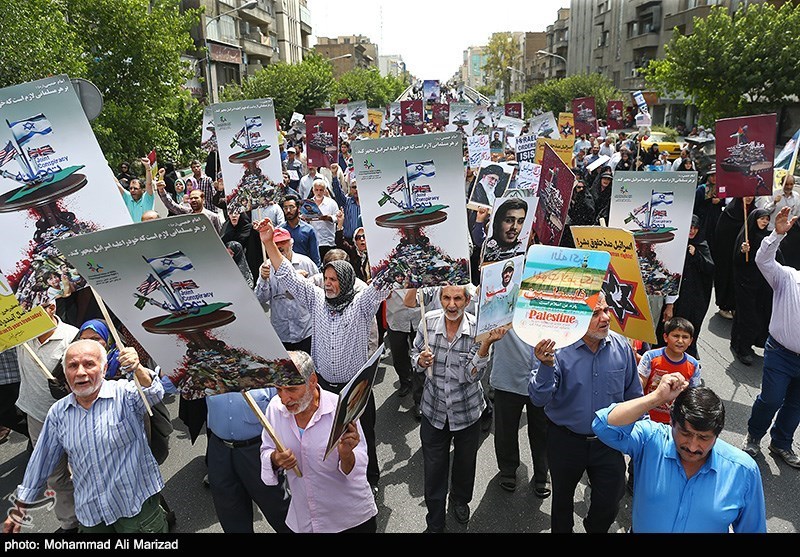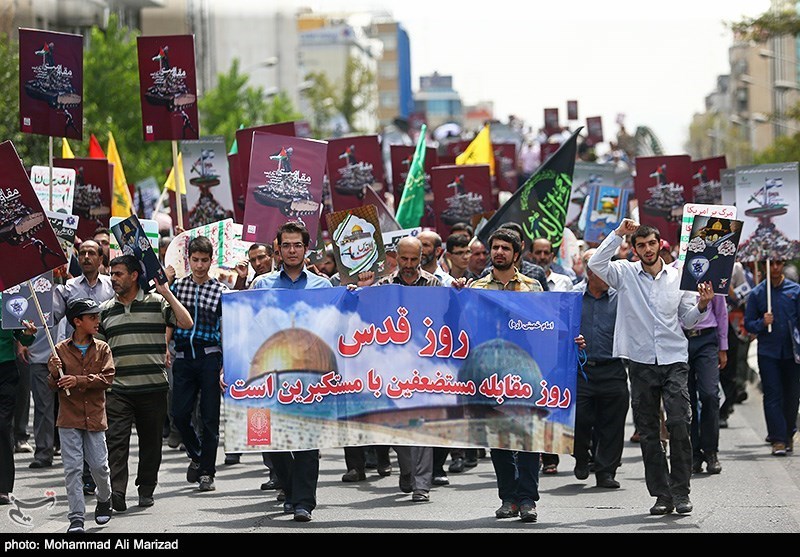 Each year, the International Quds Day is held on the last Friday of the holy Muslim month of Ramadan.
The event's raison d'être is renewing support for the Palestinians and fierce denunciation of Israel.
The day is also seen as the legacy of the late founder of the Islamic Republic of Iran, Imam Khomeini, who officially declared the last Friday of the holy month of Ramadan as International Quds Day back in 1979.